The best Black Friday 2021 deals have arrived! Check out these great deals from our favorite manufacturers and retailers.
86 SPEED / SPEED INDUSTRY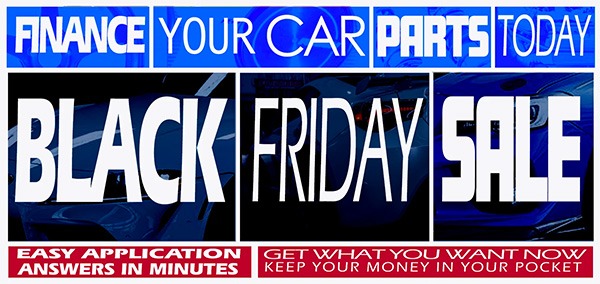 There are many Brand discounts and special product discounts. We will list all of the brands and the end dates listed below, please review the data. The majority of Brand Discounts are already applied. NO COUPON CODES NEEDED. Lots of deals still rolling in from manufacturers. MORE INFO
---
AEM INTAKES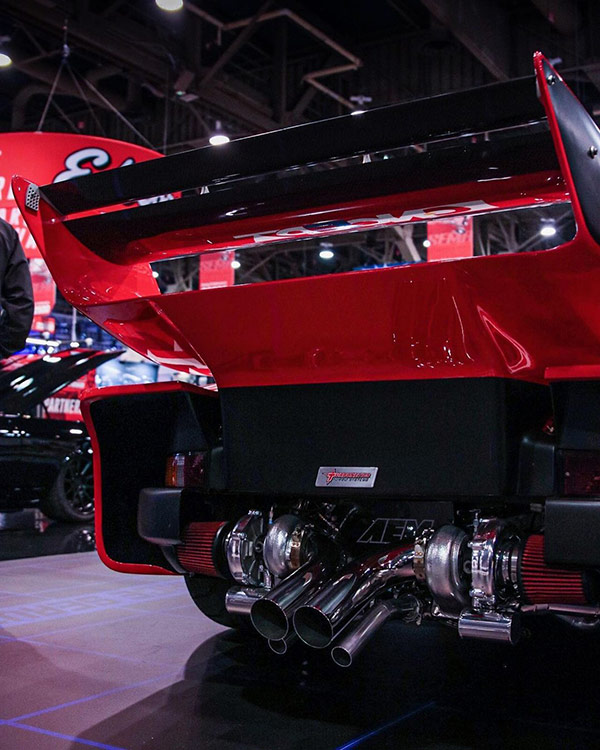 AEM intakes is offering $50 off complete intake systems. Offer available at aemintakes.com and participating dealers. Offer period is Nov 25-29. MORE INFO
---
AEROMOTIVE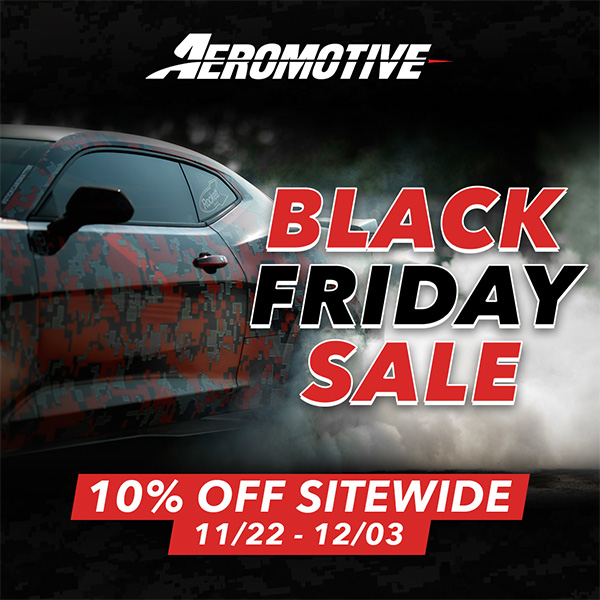 BLACK FRIDAY STARTS TODAY! From November 22nd to December 3rd we're giving you 10% off site-wide for Black Friday. This discount applies to everything in our product line — from our Brushless Spur Gear pumps to our mechanical Spur Gear Extreme Custom pumps. We'll apply your discount automatically at checkout. What are you waiting for? Start building the fuel system your ride needs! MORE INFO
---
BAG RIDERS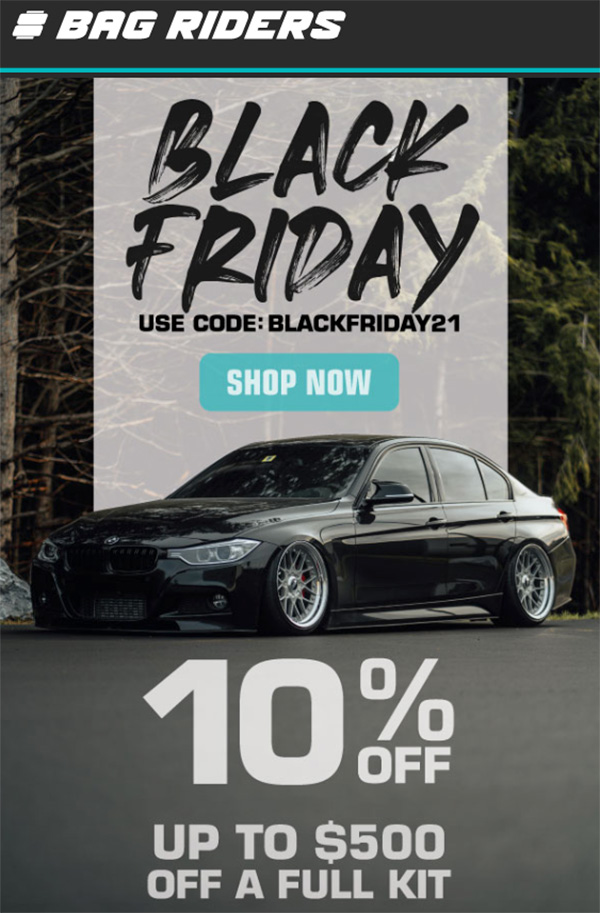 Our Black Friday Sale is going on now! Now's the time to unlock the best deals on air suspension at Bag Riders. Things are a little different this year so if you want the best deals on air ride, hit us up and we'll hook you up! 10% Off or up to $500 off a full air suspension kit! Use code: BLACKFRIDAY21. MORE INFO
---
BOOMBA RACING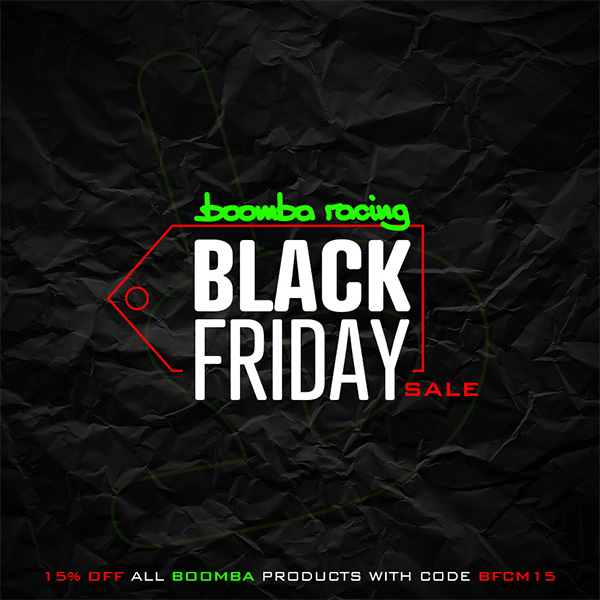 Black Friday sale starts NOW! 15% Off with code BFCM15. MORE INFO
---
DC SPORTS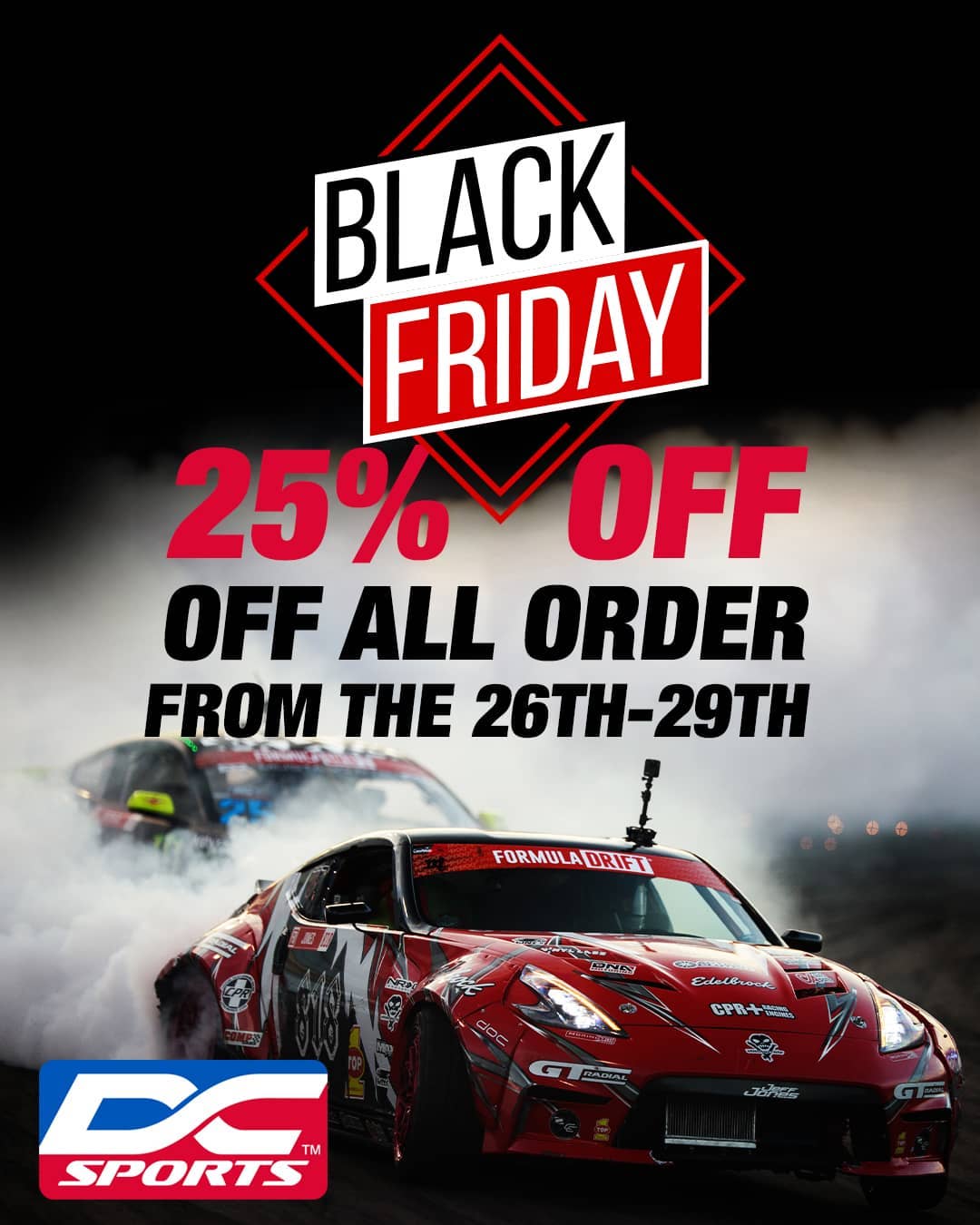 OUR BLACK FRIDAY SALE IS ALMOST HERE! This will be our biggest site sale to date! Starting November 25th-29th. Any orders place will automatically receive 25% off!! Get ready and make sure you don't miss out! MORE INFO
---
DD AUDIO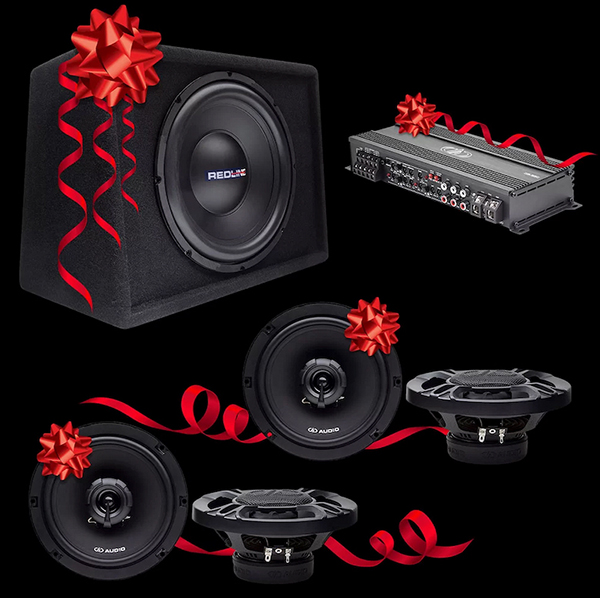 Do you need a unique gift for that special someone? Give the gift of sound! DD AUDIO has sales on audio equipment, from a simple speaker upgrade to a concert on wheels!
Speaker + Amp Upgrade: 20% OFF
Big Bass Upgrade: 20% OFF
Full Upgrade: 25% OFF
---
DESIGN ENGINEERING INC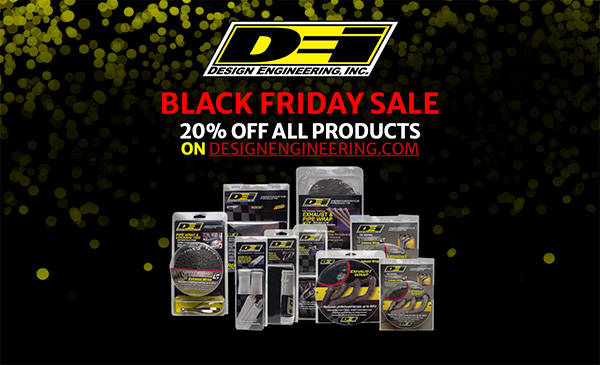 Act now: this sale won't last long! 20% off all products. Sale starts November 19 at 5:00pm Eastern and ends November 28 at 12:00am Eastern. MORE INFO
---
DRESS UP BOLTS
Black Friday sale starts November 26th and runs until December 3rd. Use the discount code BLACKFRIDAY15 at checkout to get the 15% off deal. Mark your calendar so you don't miss out! MORE INFO
---
EBC BRAKES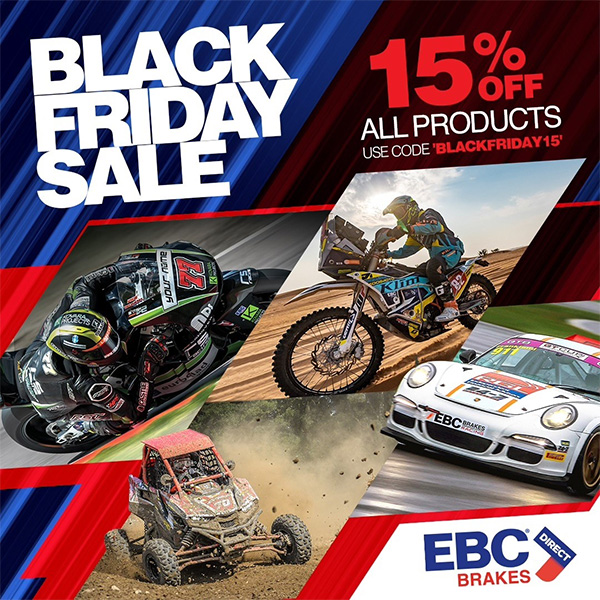 The EBC Brakes Direct Black Friday sale is now here! 15% OFF ALL PRODUCTS – simply use code BLACKFRIDAY15 at the checkout. The offer runs from Monday 22nd November to Monday 29th November 2021. MORE INFO
---
FIFTEEN52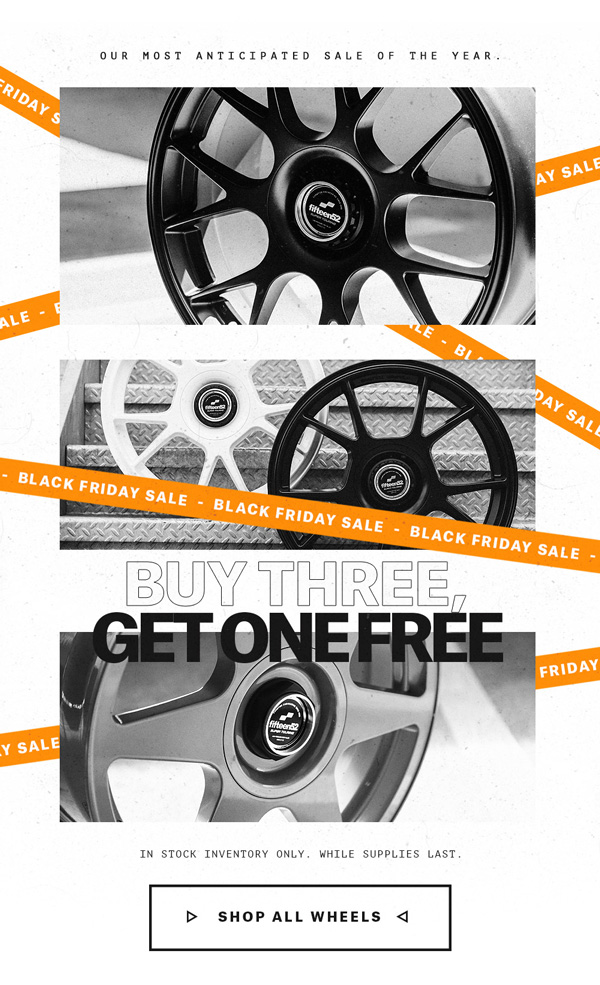 Our most anticipated sale of the year! Buy three, get one free!!! MORE INFO
---
HPS PERFORMANCE PRODUCTS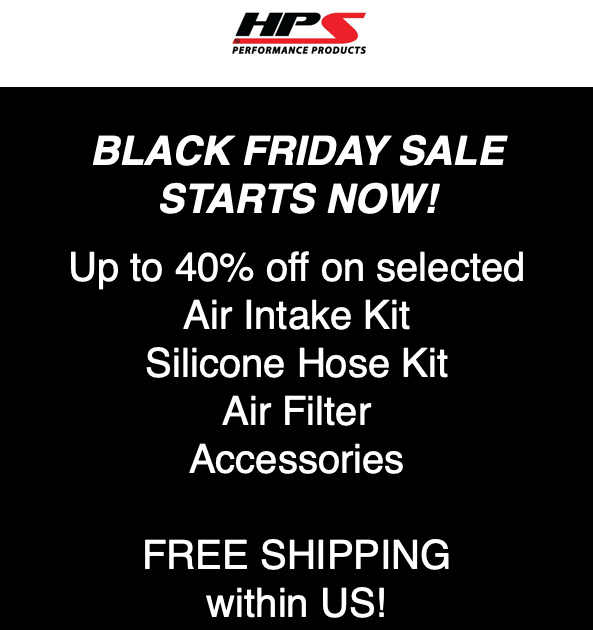 Up to 40% off on selected air intake kits, silicone hose kits, air filters, accessories! Free shipping within US! MORE INFO
---
HYBRID AUDIO TECHNOLOGIES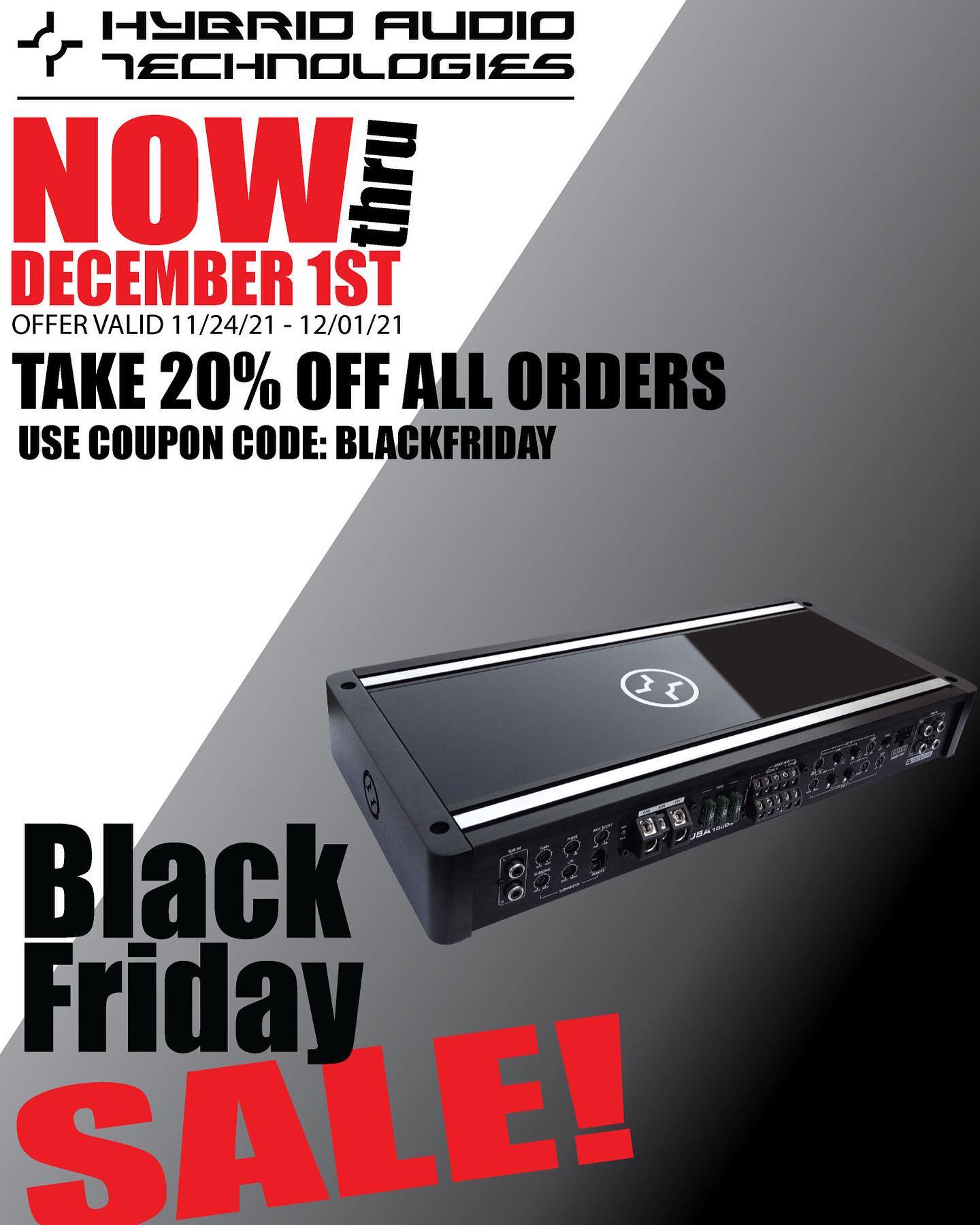 Take 20% off all web orders placed from now (11/24/2021) through December 1, 2021. Use coupon code BLACKFRIDAY to receive the discount. MORE INFO
---
HYBRID RACING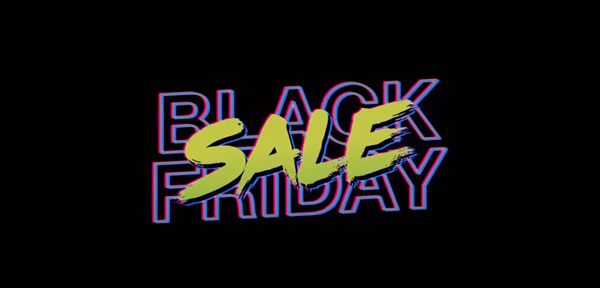 We're giving you up to 50% off our products, along with FREE SHIPPING too! From special bundle packages to special knob giveaways, there's a lot for you to choose from. Head to our website today to check out the awesome sales available! MORE INFO
---
ISC SUSPENSION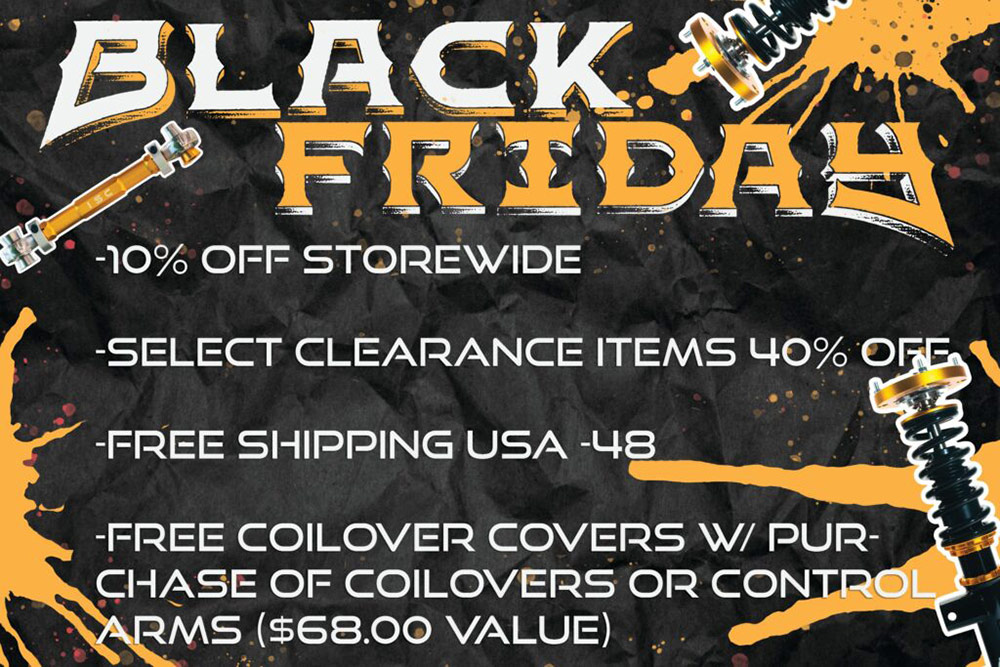 If you purchase during this year's Black Friday/Cyber Monday sale, you are getting 10% off their CURRENT pricing, so the savings in comparison to pricing in the near future makes it that much harder to resist buying during this sale. MORE INFO
---
KANSEI WHEELS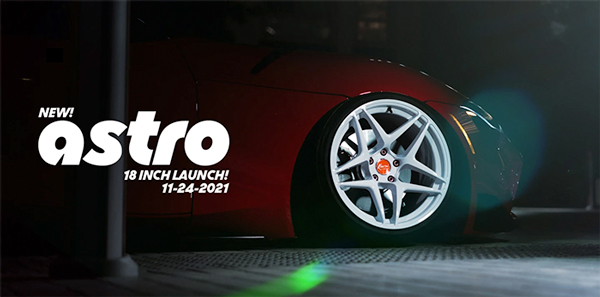 New Release during Black Friday! The long anticipated ultra concave addition to Kansei is finally ready! Grab yours during the biggest (and only) sale of the year! MORE INFO
---
MTI ACOUSTICS / MOBILE TOYS INC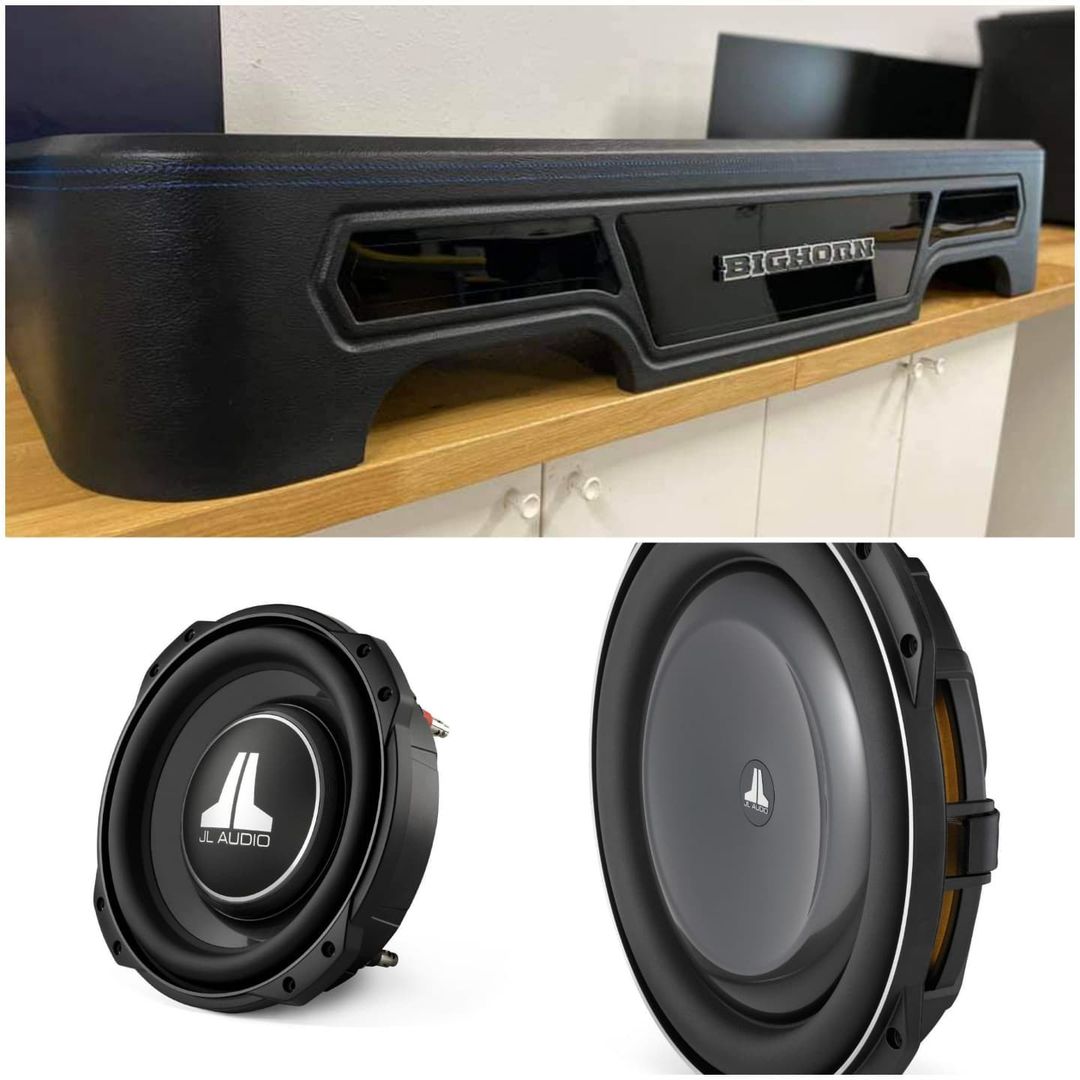 There is still time to get HUGE savings with our MTI ACOUSTICS / JL Audio STAGE 2 BUNDLE! Save HUGE on the Stage 1 or Stage 2 underseat sealed enclosures when paired with JL TW series subs. This is for the Stage 1 and Stage 2 enclosures ONLY. Add the bundle of choice to your cart. NO COUPON NEEDED. MORE INFO
---
MOBILE SOLUTIONS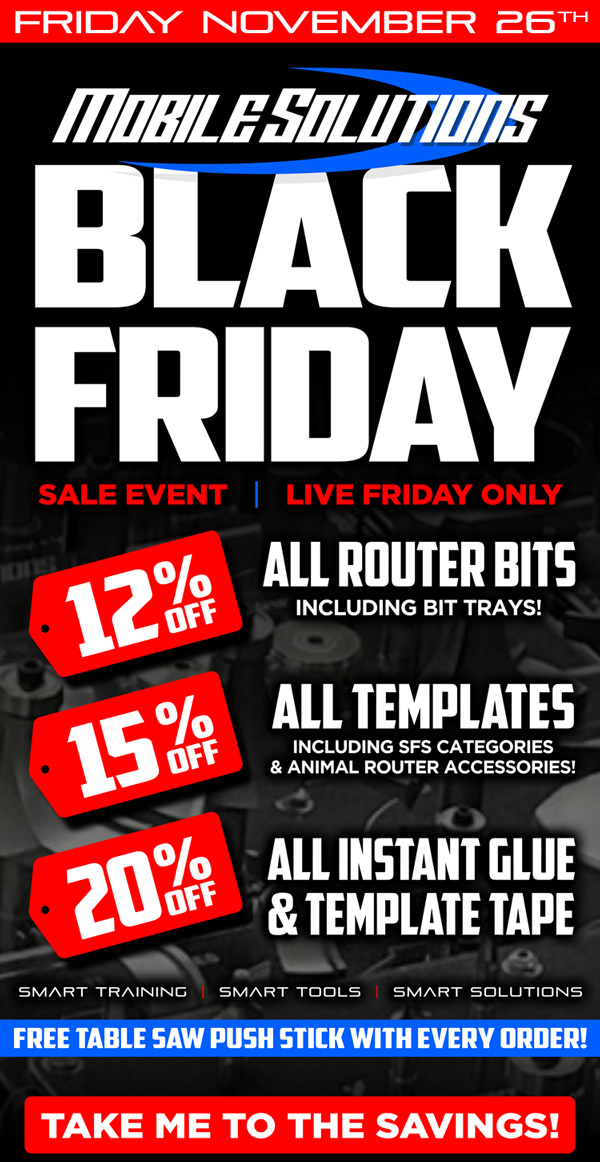 This sale event is only live on Friday, November 26th! MORE INFO
---
MOUNTUNE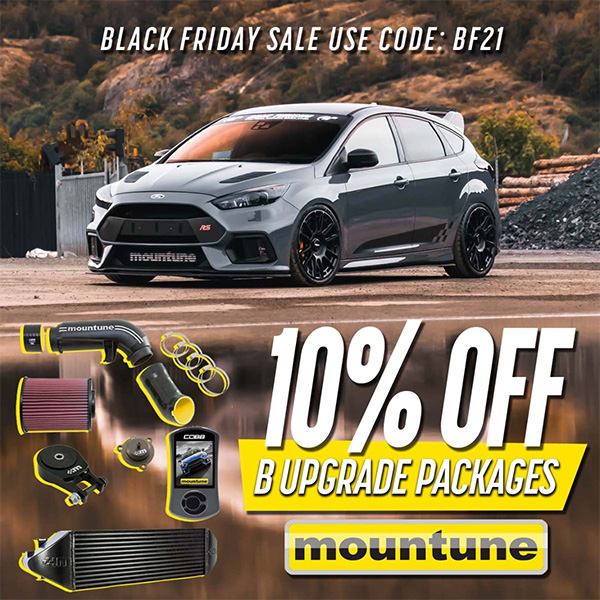 Mountune B Upgrade packages include mountune developed components engineered to get the most out of your Ford EcoBoost engine, and a COBB Accessport V3 pre-tuned with our Optimized Calibrations. Available for the Focus ST, Focus RS, Fiesta ST, and F-150 Raptor. MORE INFO
---
ORACLE LIGHTING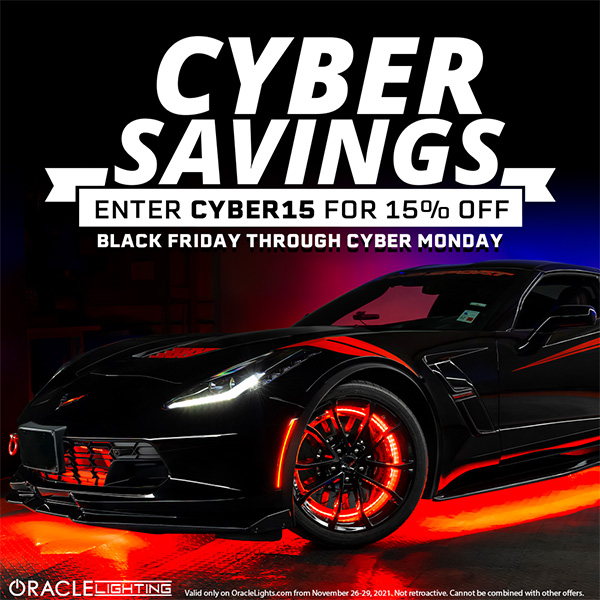 Mon Nov 22-Thurs Nov 25: pre-BFCM sale for 10% off sitewide with code EARLY10 + free shipping $100+
Fri Nov 26- Mon Nov 29: BFCM sale for 15% off sitewide with code CYBER15 + free shipping $50+
Fri Dec 10-Mon Dec 20: holiday sale for 10% off sitewide with code CHEER
---
R1 CONCEPTS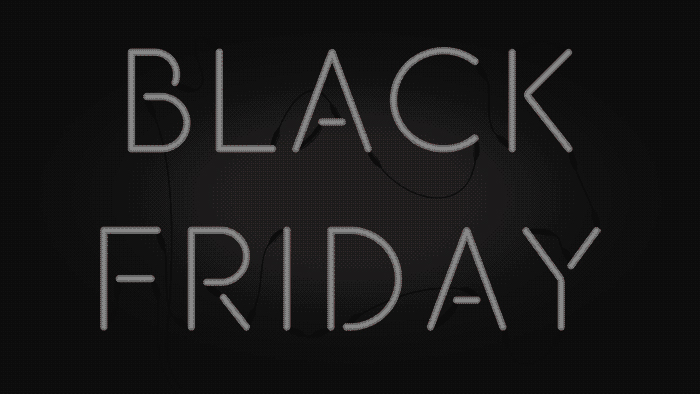 30% Off Black Friday Deal!!! MASSIVE Savings for Black Friday are underway! USE CODE: BLACK30. MORE INFO
---
RACESENG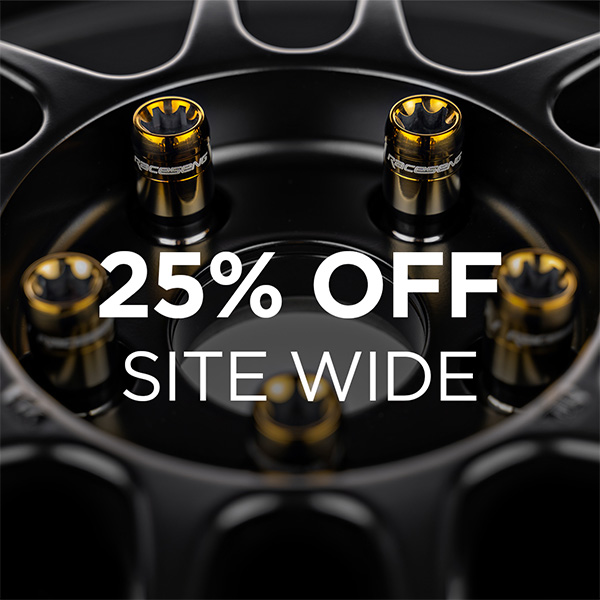 25% OFF + FREE DOMESTIC SHIPPING - NOV 26th 12:00am est - 11:59pm est
Get your car something special this Black Friday. We are having an exclusive 1 day only 25% off site-wide sale. This is the deepest discount we have ever offered and is only happening on November 26th from 12:00 am est until 11:59 pm est. Make sure to set a reminder to take advantage of this once-in-a-lifetime discount. CODE: BF25OFF. MORE INFO
---
SEIBON CARBON
Our discontinued items are on sale. Up to 50% off MSRP. Limited quantities available. MORE INFO
---
SKY HIGH CAR AUDIO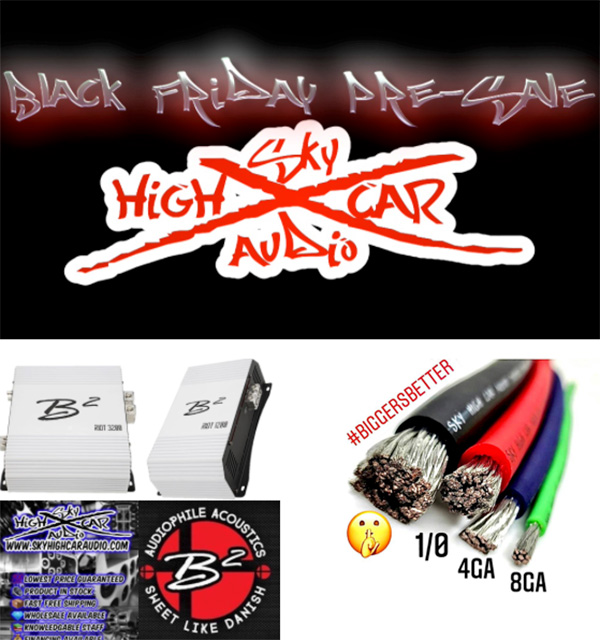 Looking for an excuse to get loud? Check out the line up of Resilient Sounds speakers we have to offer. Everything is pre-discounted on site. No coupon code needed!
5% off site wide
10% off: ALL B2 audio, Resilient speaker section, Taramps MD line
15% off: All SHCA speakers, RCAs, Heat shrink, Ferrules, Ring terminals, Deadener, Fuse holders, Grommets
---
SOCAL GARAGEWORKS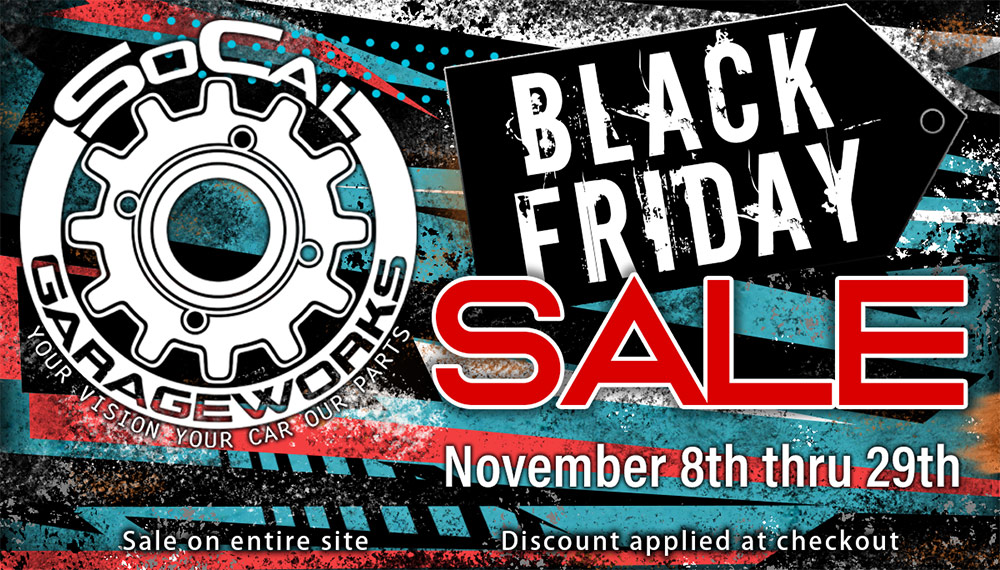 Our largest Sale of the year is about to happen. All the products you been wanting from exterior to steering wheels and more! Here is your chance to save on all these amazing products. No discount code required all automatic at checkout. MORE INFO
---
SPRINT BOOSTER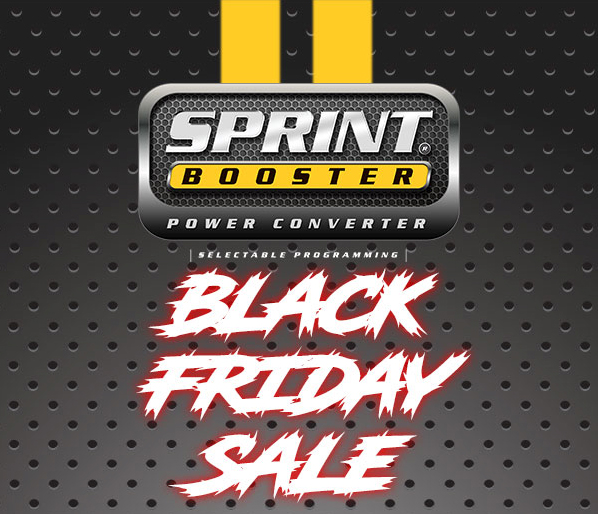 From Nov 25th until Nov 30th, you receive 10% OFF On any purchase of a Sprint Booster! Purchase through www.sprintooosterusa.com or www.sprintooostercanada.com.
---
THE RETROFIT SOURCE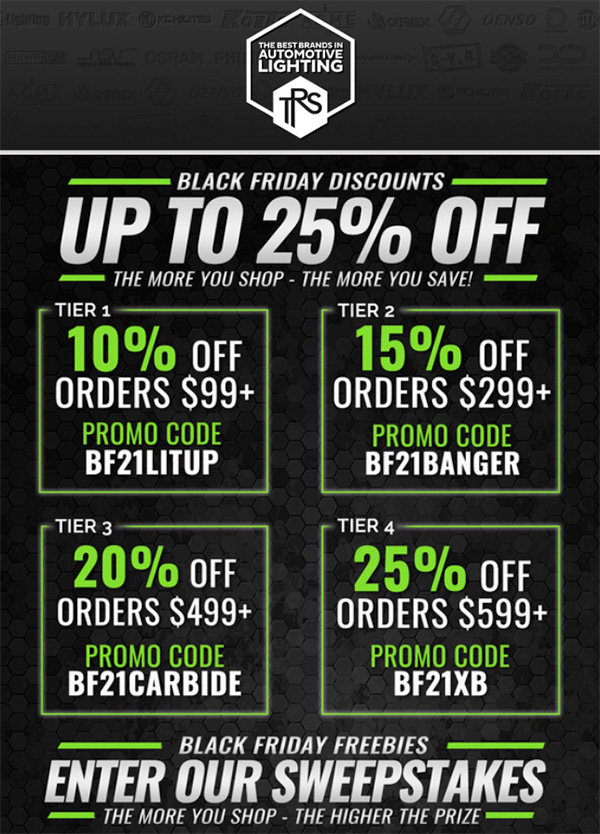 Up to 25% off! The more you shop, the more your save! MORE INFO
---
TIRESTACKS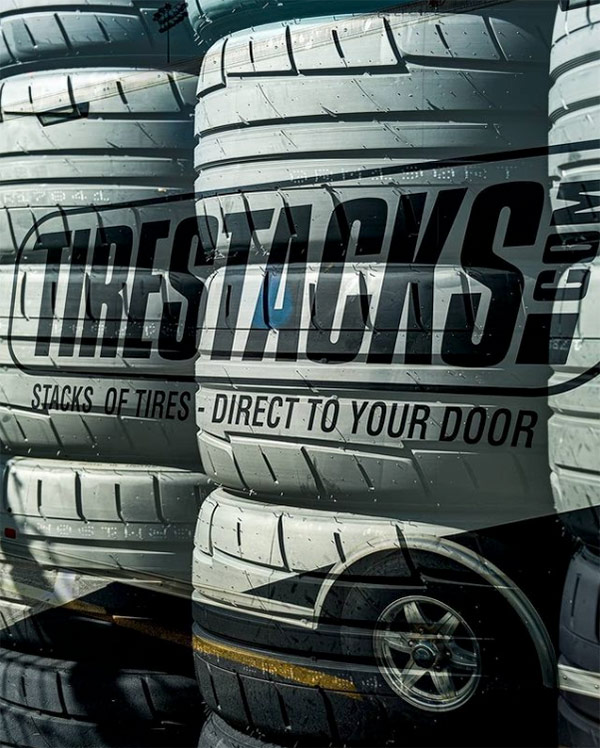 BLACK FRIDAY SALE! Up to 20% off select tires. 10% off SpeedSocket. Kenda sale & pre-order live. Valino sale & pre-order live. GT Radial sale & 265/35R18 HPY 300TW pre-order. $50 off any 4 UTV/ATV/SXS tires. Gift cards available. Sale ends Monday 11/29 @ midnight. MORE INFO
---
TYPE S AUTO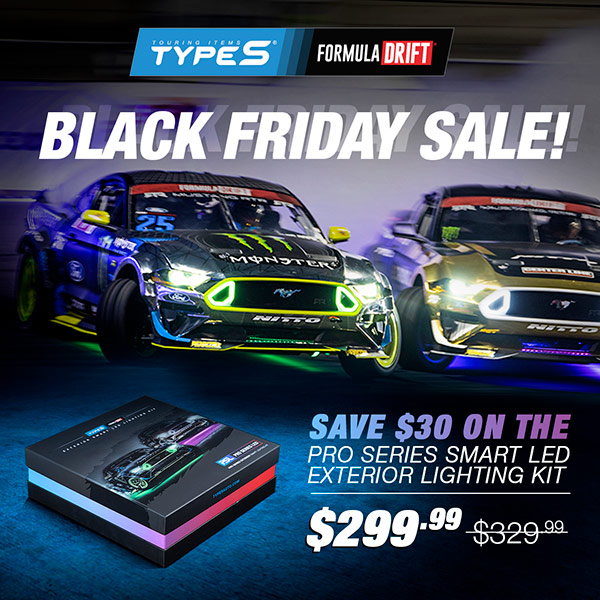 Up to 30% off their top-selling items! Check it out! MORE INFO
---
UNITRONIC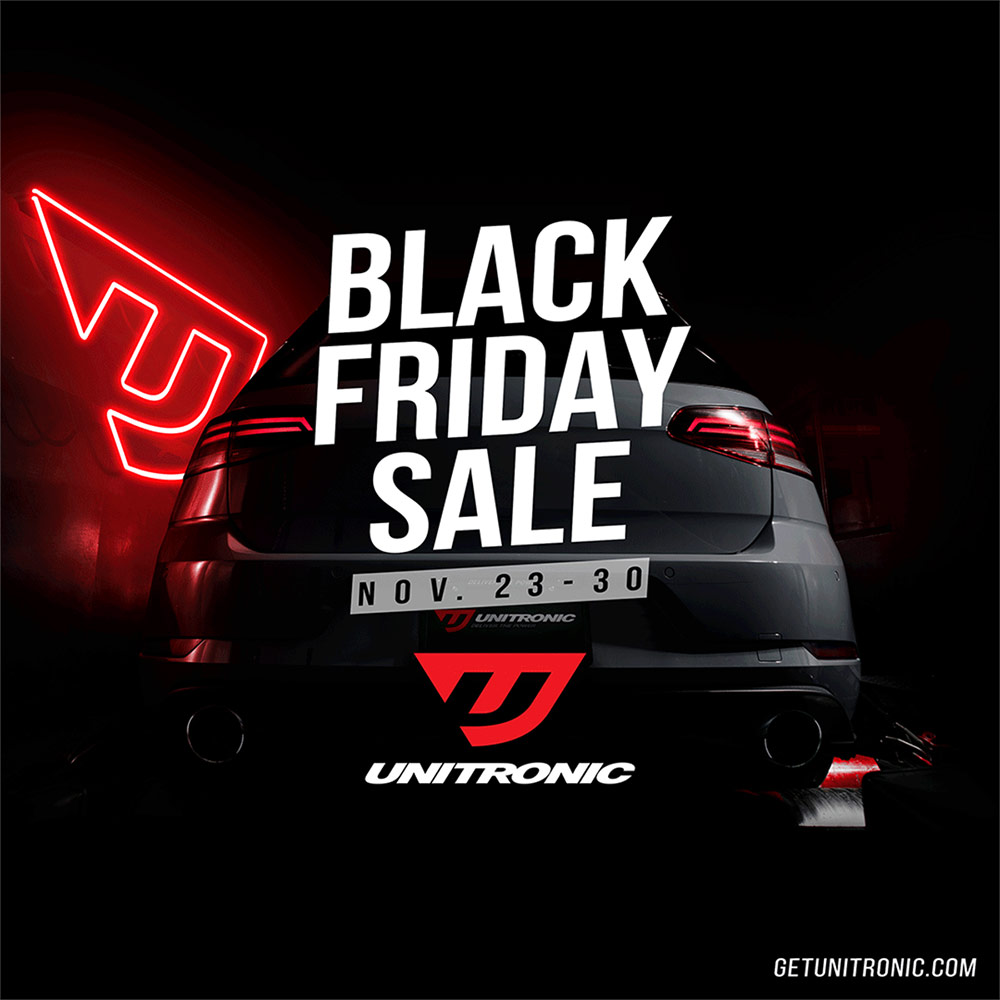 Unitronic Black Friday Sale starts now! From November 23rd through November 30th, save 10% or $100, whichever is greater, on New Unitronic Performance Software and Up to 30% off select Unitronic Performance Hardware. MORE INFO