Back when we first laid eyes on Garrett's new G25 series as a prototype, we were already impressed. The surprisingly small frame turbos could produce much more power than you might think, largely thanks to cutting edge engineering by a team that truly cares about their final product. At the time, it was just a 3D-printed prototype that got us excited about the future of Garrett Advancing Motion, and we were making jokes with the team from Garrett about sticking one of these bad boys on the SR20DET in my Project Reverse Entry 240sx. Soon enough, they weren't just jokes - Garrett allowed us to build a G25-550 turbo to our own desired spec, and sent it over for unboxing on Tuning365 TV, as well as an install in the 240sx.
The final product as seen here is the G25-550 with 0.78 A/R, no internal wastegate, and V-band connections for everything - the perfect turbo candidate for and SR20DET with an external wastegate.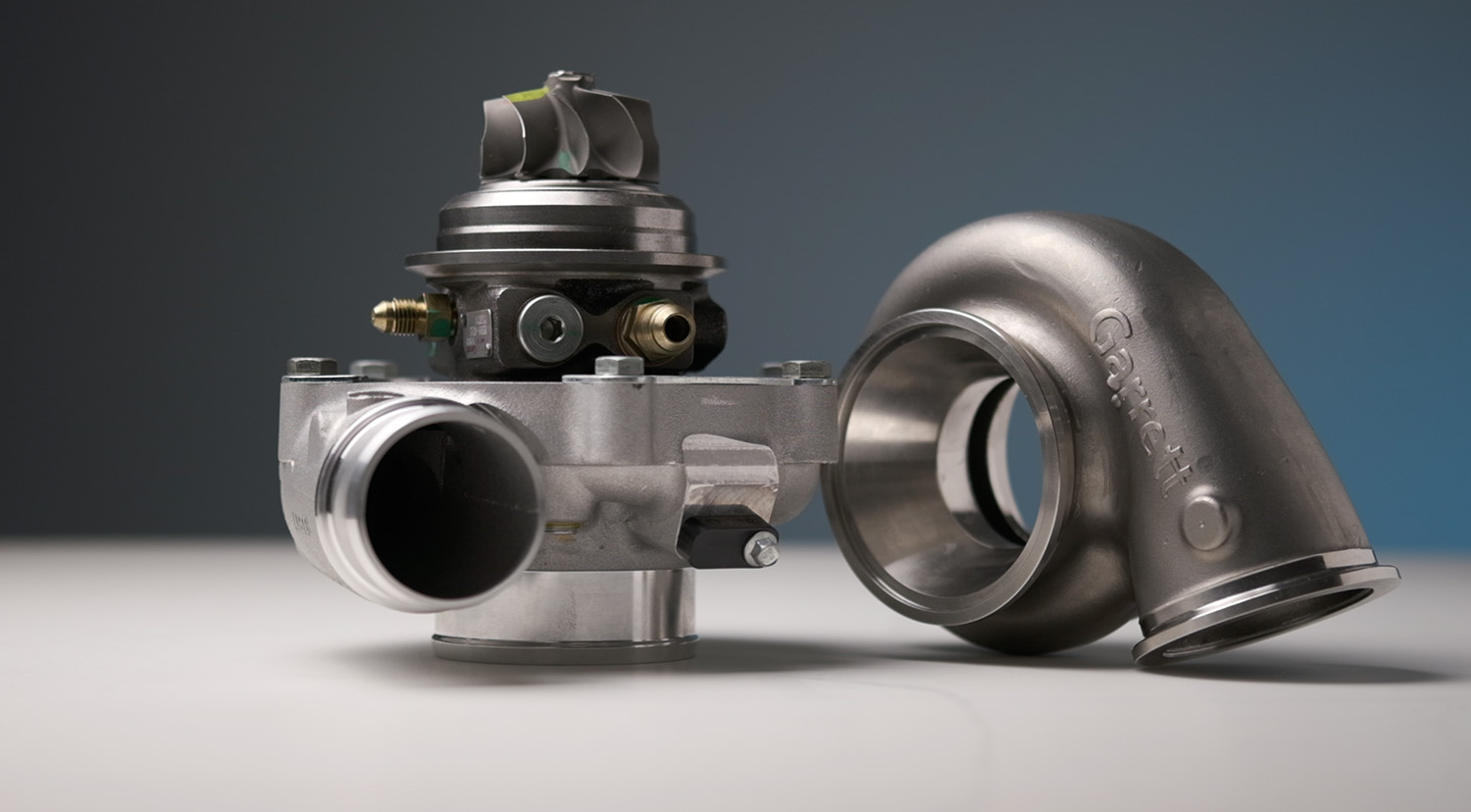 BACKGROUND
If you're unfamiliar, The Reverse Entry Project 240sx was built with the idea of taking a track-beaten 240sx and turning it into a proper street car - the culmination of comfort, performance, and of course style. Therefore, the upgraded turbo setup would follow the same principles, obviously with an emphasis on performance for this particular install.
If you're not already in the know, the 240sx in question has an SR20DET engine swap from an S15 Silvia Spec R - the best of the best factory SR20DET engines with some major improvements over early models, namely a factory metal head gasket and forged internals. It has never been opened, meaning all internals are stock, but that's more than good enough for what we're after here. Supporting modifications include a new and improved fuel system thanks to AEM Performance Electronics' fuel pump and pressure regulator, as well as freshly serviced Nismo 750cc injectors.

INSTALLATION
To install the turbo, an entirely new hot side was required because of the V-band connections on the turbo, a departure from the OEM 4-bolt flange. Not wanting to cut any corners, I opted for a Mazworx top-mount exhaust manifold with provisions for a Tial 44mm external wastegate. If you're going to put a state-of-the-art turbocharger on a car, make sure you go the distance wth the supporting modifications. I should note that the G25-550 is also available in different configurations, sans-V-band inlet and using a T25 flange instead, but you will only have that option with 0.49 A/R. Either way, your turbo outlet will be V-band with the G25-550, so a fabricated downpipe will be required. In my case, the more V-band the better. The ease of access with the top mount, and the less likelihood of anything coming loose are nice bonuses.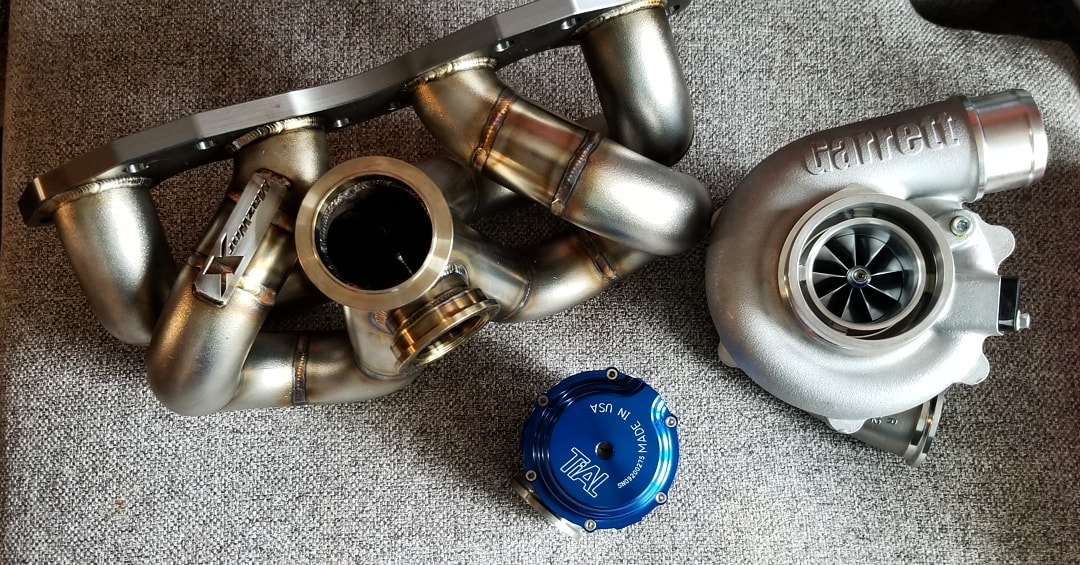 Once fitted, which was a breeze thanks to that Mazworx manifold, it was as simple as hooking up oil and water lines to the integrated water jackets and oil passage. Garrett is nice enough to include a -4AN oil restrictor fitting which provides the turbo with its recommended oil pressure, and two -6AN water fittings just for this. We mated their provided setup with some freshly made braided lines, and our friend Mike Catell at GT Custom Exhaust Oshawa whipped up a custom downpipe and dump tube for the external wastegate.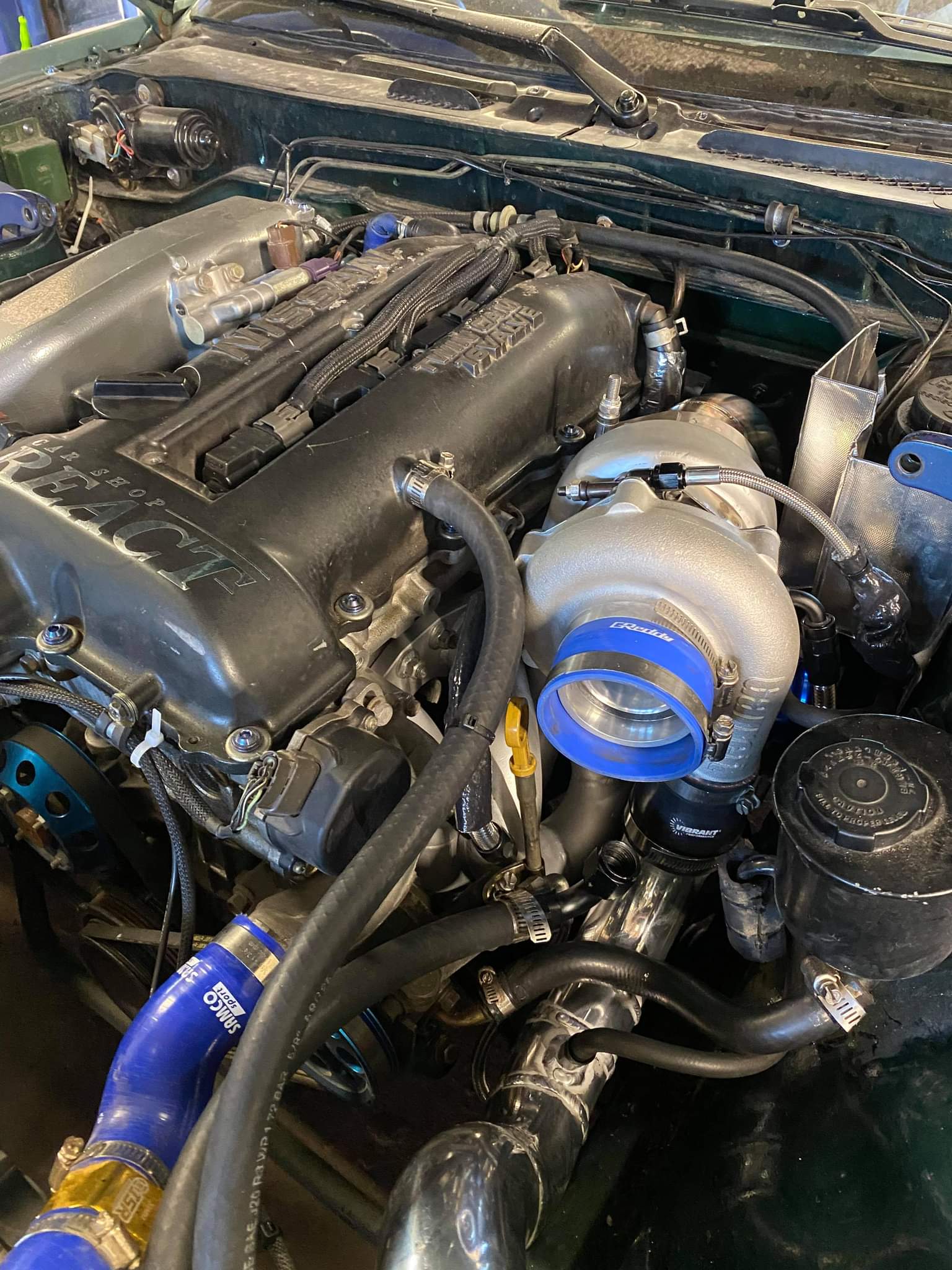 Once installed, thanks to some fabrication work from a good friend at GT Custom Exhaust Oshawa, we were able to get the first listening session. Wow. You can immediately tell that the turbo is going to be super responsive, as it sounds like a jet engine spooling even at low RPM - and this was before a proper tune!
FINE TUNING
I got the car to the tuning legends at Dynamotorsports, and told them to keep me on the "safe side" but to make some good power. Boy, did they deliver. With my old OEM S15 turbo, we had managed 301 whp and 308 lb-ft of torque at 20 psi, tuned on an A'PEXi PFC. This time, even Tony and Henry at Dynamotorsports were impressed by the setup when it made 400 whp and 363 lb-ft of torque at 21 psi - and this was on the safe side!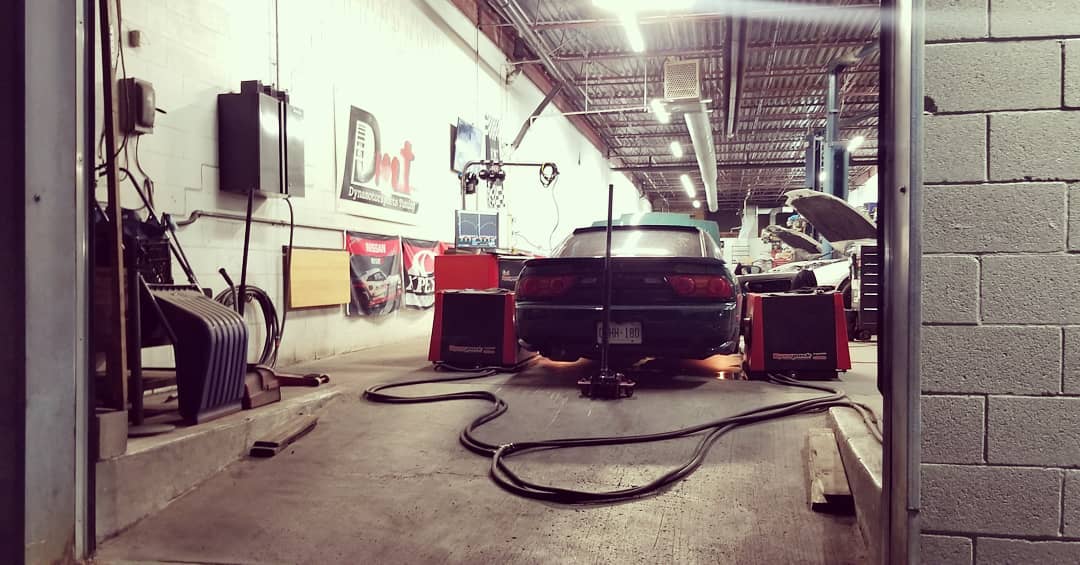 FIRST IMPRESSIONS
I'll preface this by saying my frame of reference for the performance of turbo cars is pretty small, and I can count the boosted vehicles I've driven on both hands, but I know my 240sx pretty well at this point. I can confidently say, in the simplest terms, it is a lot faster than it was. That much is obvious, right? A jump from 301 to 400 whp and more than 55 lb-ft of extra torque is nothng to scoff at in a lightweight car.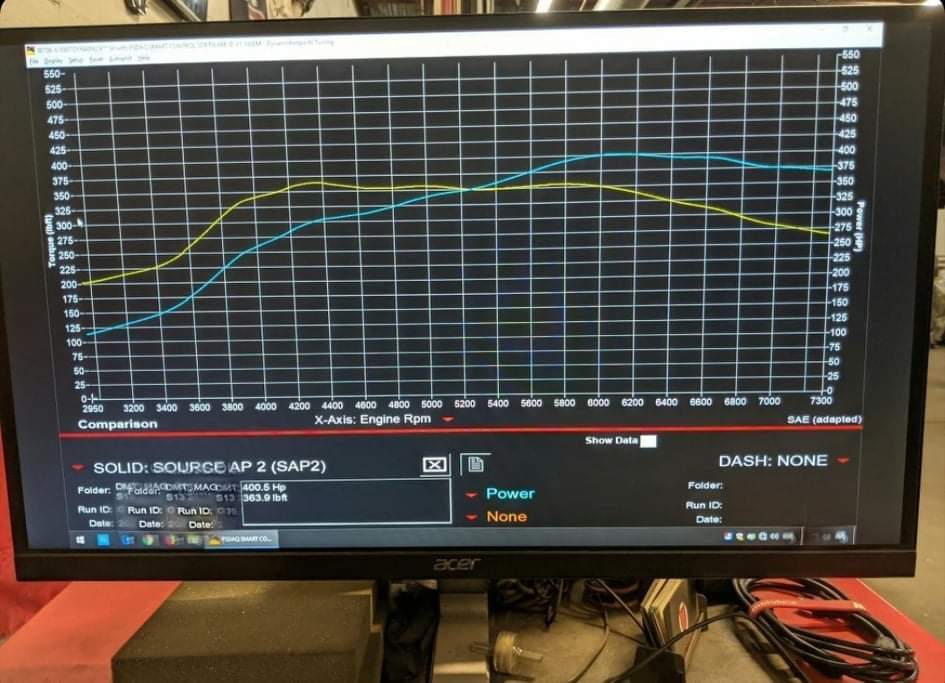 Perhaps more important than power numbers is how the power is delivered. The impressiveness of Garrett's new compressor and turbine aero is on full display with this application, as evident by the attached dyno sheet. The torque curve is very linear, and the boost is on early and strong. Peak torque comes in early - around 4400 RPM, and barely tapers off as the revs climb. The difference between this and my old setup is night and day. One of the most noticeable changes is the distinct lack of lag. Thanks, small frame turbochargers!
All in, the new Garrett G25-550 provides more power, and a much quicker response, with so much less turbo lag it surprised us all. The smooth delivery of the added power is something my engine and drivetrain will surely thank me for in the long run. If you're looking to learn more about the G25-550, or any of Garrett's new state of the art turbocharger options, be sure to visit GarrettMotion.com for more.