Irvine, Calif. (2021) – Meguiar's, a global leader in car care, today announced the launch of its all-new, exciting Meguiar's® Hybrid Ceramic Pre-Wax Prep that quickly removes minor paint defects and blemishes while adding polishing oils to enhance the depth of color and shine. It's the perfect product for preparing the surface, enhancing gloss, and leaving a foundational layer of advanced SiO2 Hybrid Ceramic protection behind all with the ease of one product.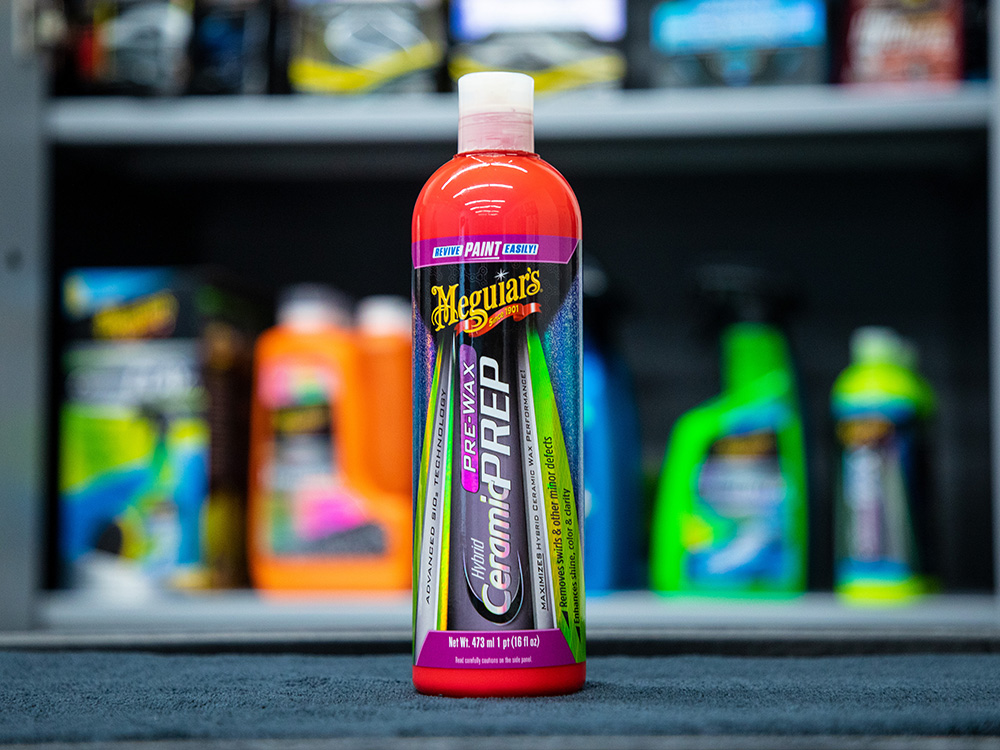 Hybrid Ceramic Pre-Wax Prep is the latest addition to Meguiar's innovative Hybrid Ceramic family that utilizes SiO2 technology leaving painted surfaces with extreme water beading action where water rolls right off. If you have light swirls or other minor paint defects, Hybrid Ceramic Pre-Wax Prep works quickly to remove them with fine polishing agents while simultaneously feeding the paint with polishing oils, leaving paint glossy and helping colors really pop! Not only does it clean and revive paint, but it also leaves behind a fine layer of Hybrid Ceramic protection. Then, follow with your favorite Hybrid Ceramic protection (Meguiar's® Hybrid Ceramic Spray Wax or Meguiar's® Hybrid Ceramic Liquid Wax) for maximum slickness, protection, and water beading action.* Much like the other Hybrid Ceramic products, this exciting new formula was also designed to be extremely user-friendly and goes on super smooth and wipes off with ease making it feel more like wax than a traditional compound.
Meguiar's Hybrid Ceramic Pre-Wax Prep has an MSRP of $12.99 and will be ready for purchase from major retailers, auto specialty stores, and online merchants nationwide in early 2022.
*Meguiar's Hybrid Ceramic Pre-Wax Prep can be followed by any Meguiar's Wax, however, for extreme water beading protection it's best when used with complimentary Hybrid Ceramic family products.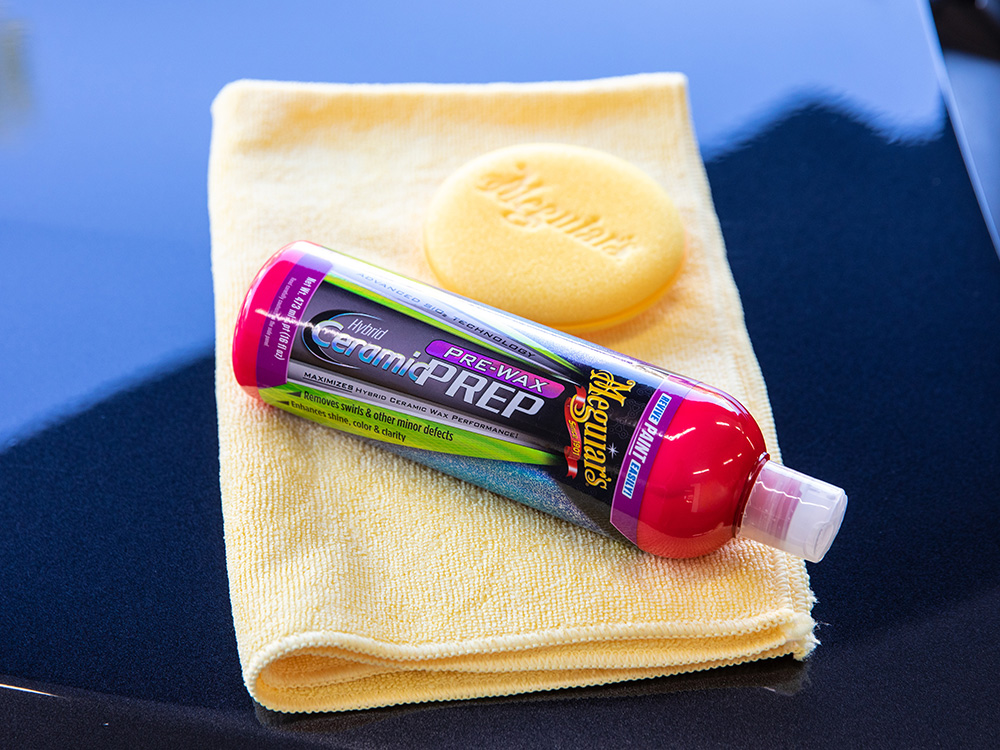 About Meguiar's
For more than 120 years, Meguiar's has provided Car Crazy® people with specialized state-of-the-art formulations for making every car's appearance show car perfect. Meguiar's provides high-performance car care products for every automotive surface. To learn more visit www.meguiars.com.
Connect with Meguiar's Socially at:
Tweet @Meguiars
Facebook.com/Meguiars
Youtube.com/MeguiarsUSA
Instagram.com/Meguiars