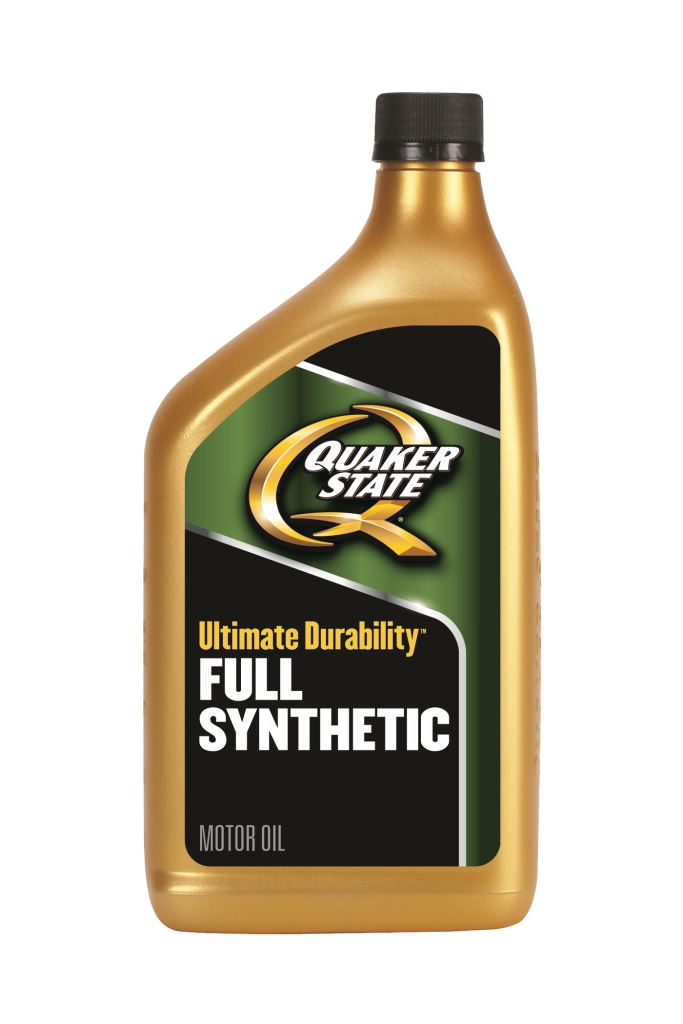 Quaker State, one of the industry's most innovative motor oil brands, is today introducing the new, reformulated Quaker State Ultimate Durabilit Full Synthetic Motor Oil, designed to deliver motorists a fuel economy savings of an average of five cents per gallon* while providing unsurpassed protection against friction-related wear.
Using a proprietary moly formulation, the new full-synthetic additive package of Quaker State Ultimate Durability helps to keep oil fresh, benefitting fuel economy.
"More often than not, when a motor oil is formulated for fuel economy benefits, other attributes of the oil, such as wear and oxidation control, are affected," says Jeff Hsu, Quaker State Technology Specialist. "However, Quaker State Ultimate Durability shows improved resistance to high-RPM and power-related engine stress**, all while providing the unsurpassed wear protection our consumers are accustomed to, with the added benefit of fuel economy."
Consumers today are looking to maximize their dollar and get the most out of what is often their second largest investment: their vehicle. Quaker State offers consumers a way to protect this investment through one of the industry's most robust warranties, and now motorists can save money with improved fuel efficiency while extending the life of their automobile from the day it rolls off the lot until the day its odometer hits 300,000 miles and beyond.
With the average vehicle age currently resting at 11 years, the new Ultimate Durability motor oil contains additional anti-oxidation additives to help fight engine oil aging, and fight against thermal and viscosity breakdown, helping to increase the overall length of an engine's life.
Quaker State Ultimate Durability is ideal for use in both low and high temperatures, providing superior lubrication and protection against wear, especially as temperatures begin to rise.
The new Quaker State Ultimate Durability Full Synthetic Motor Oil is available for purchase at retail locations across the country. And now through August 15th, with the Fuel Rewards Network™ program, drivers can save 20 cents per gallon on fuel purchases at participating Shell stations for every five quarts of Quaker State Ultimate Durability Full Synthetic Motor Oil purchased at participating retail locations. (20 cents per purchase of five quarts or 4 cents per purchase of each one quart bottle.) More information can be found at fuelrewards.com/quakerstate. For more detail on the new motor oil and its fuel economy benefits, please visit www.QuakerState.com.