The LEGO Group, maker of the world's most popular construction toy, is bringing this first-of-its-kind model to the 2019 Canadian International AutoShow on February 13th.
Unveiled last summer at the Italian Grand Prix, the full-size and fully-operational LEGO TECHNIC Bugatti Chiron is an amazingly accurate re-production of one of the world's most exclusive supercars, made entirely out of LEGO TECHNIC elements. It will make its North American Debut at the AutoShow in Toronto during a special media preview event on February 13th. The LEGO TECHNIC Bugatti Chiron can also be seen during the public hours of the AutoShow between February 15th and 24th.
"As a brand there is no more ubiquitous a name than LEGO bricks, and no child or parent visiting the AutoShow that will not have played with, built or dreamed of their favourite imaginary car out of the world's favourite toy," says Jason Campbell, General Manager of the AutoShow. "To see the Bugatti they have created is simply breathtaking. The attention to detail is second to none."
Built with more than one million LEGO TECHNIC elements and powered exclusively using motors from the LEGO Power Function platform, the model is a fully-equipped, true replica of the Chiron, including rear spoiler, speedometer, front and back-lights, detachable steering wheel, and a brake pedal. Weighing in at 1,500 kilograms (over 3,300 pounds), the LEGO TECHNIC Bugatti Chiron took more than 13,000 hours to design and build, and not a drop of glue was used in the construction.
The 2019 Canadian International AutoShow takes place February 15th to 24th at the Metro Toronto Convention Centre. For tickets and show information, please visit AutoShow.ca.
Related Articles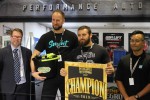 Kyle Scaife Voted Champion of the 2nd Annual Custom Car Battlegrounds: AutoShow Edition
For the past two weeks, the Top 8 competitors of the 2nd Annual Custom Car Battlegrounds: AutoShow Edition competition at the 2019 Canadian...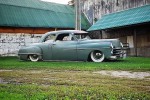 2019 Canadian International AutoShow Is Packed With Special Features
Besides featuring the new cars, trucks, utility vehicles and concepts from every automotive manufacturer that sells cars in Canada, the 2019...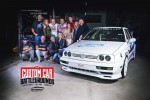 Hot Rods, Lowriders & Modern Muscle Cars Squaring Off in Custom Car Battlegrounds: AutoShow Edition
PASMAG's Popular feature returns to the 2019 Canadian International AutoShow For almost as long as there have been cars on the road, enthusiasts have...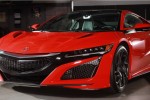 Rock the Road Raffle Returns with its Most Valuable Car to Date
A 2018 Acura NSX to be prized by Prostate Cancer Canada and TADA at the AutoShow This 2018 Acura NSX, valued at $235,000, will be raffled off to...