Toronto's very own Canadian International AutoShow is back after a couple years of hiatus, and the crowds are clearly happy to see its return! It may be a little different this year with a handful of manufacturers choosing to opt out for various reasons, but the team at CIAS 2023 didn't let that impact the action for attendees in the Metro Toronto Convention Centre. While it is always nice to see what the latest and greatest offerings are from the OEMs, the real juicy parts of the autoshow for die-hard enthusiasts are in the sideshow exhibits, and this year there was no shortage of those. Here are just a handful of the top attractions for enthusiasts at CIAS 2023: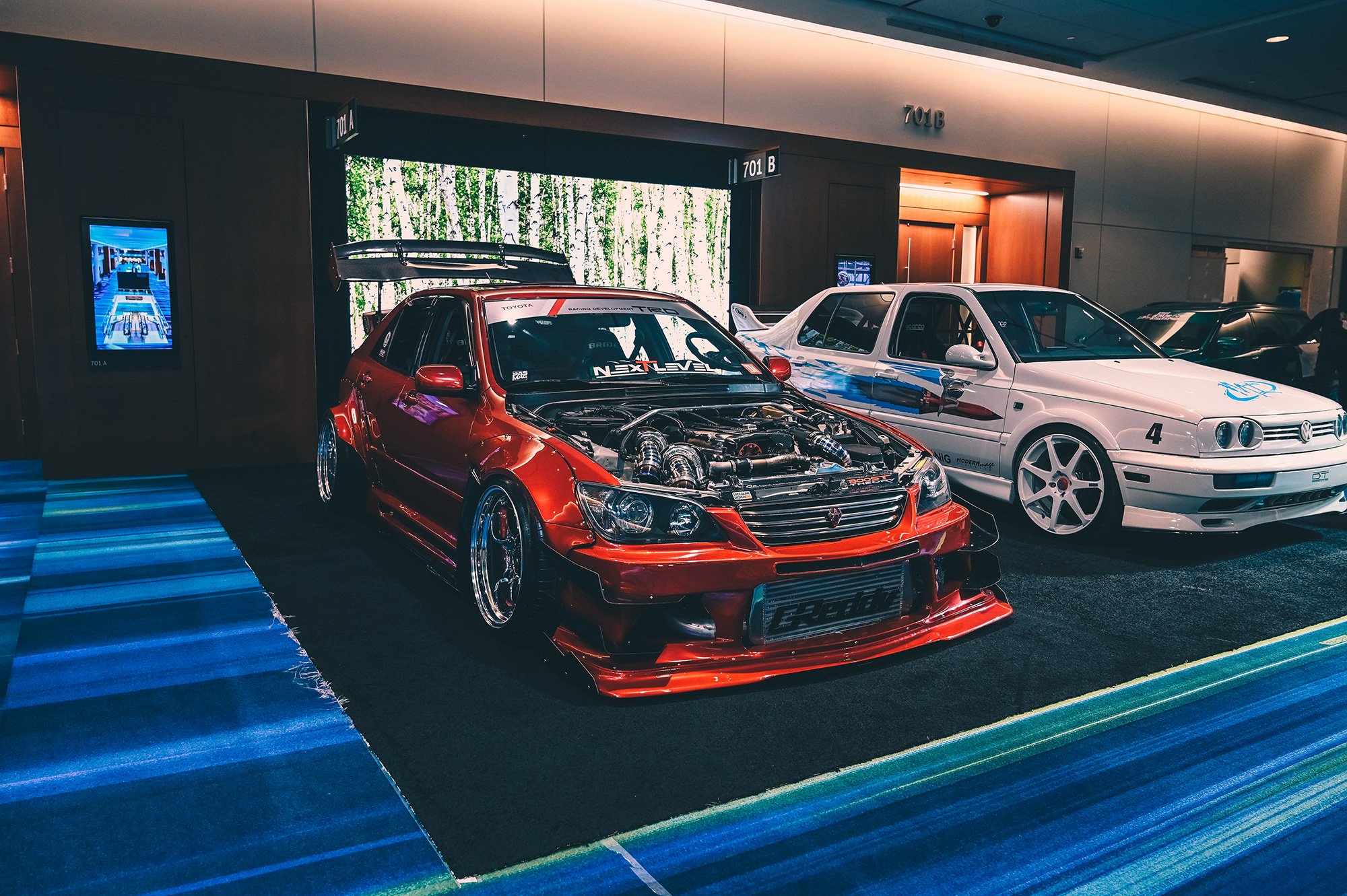 PASMAG x REV TV's Rev Zone
It goes without saying that we've got a soft spot for our own section of this year's AutoShow. In tandem with our network, REV TV, we've taken over a massive portion of the MTCC's 700 Level to bring attendees a wide variety of modified street cars and motorsports monsters. Just behind the escalators entering the 700 Level from the bridge, you're treated to a wide variety of modified vehicles, some of which may be recognized by frequent viewers. Former PASMAG feature vehicles and cover cars are well represented here, including Farid's Lexus IS300, Zach's R34 Skyline, and Ray's awesome RX-7 FD.
Inside the double-doors just beyond that, you enter the world of monsters. Time attack cars, drift cars, rally cars, and so much more are found in here. You can also set a lap tip on HIP Motorsports' sim rigs, audition to be a REV TV host on our freshly built show set, or talk to some of the network's on-air personalities, including Gordon Leadfoot from Tuning 365 TV if you can catch him there on the right day.
---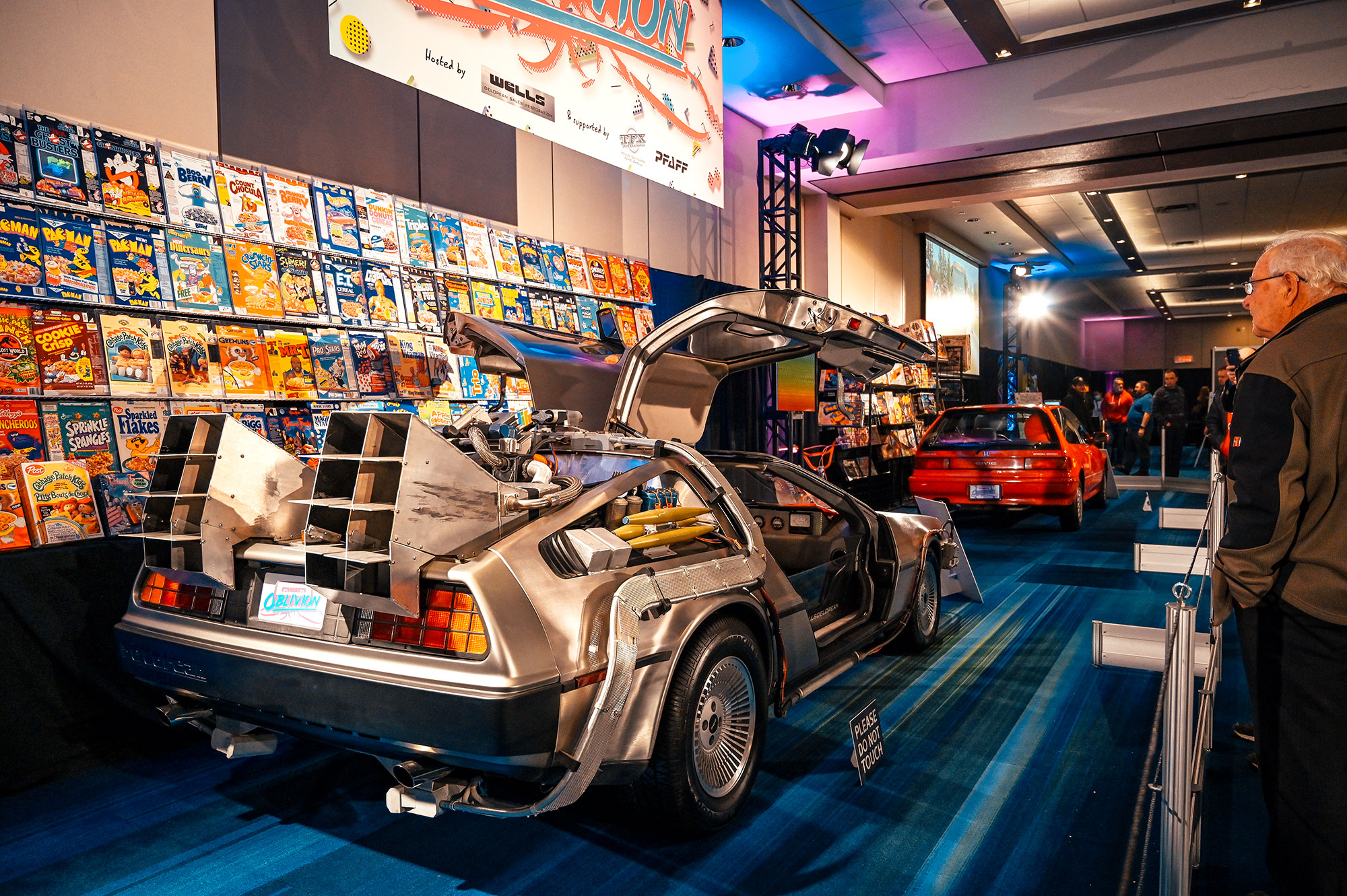 OBLIVION Car Show Room
If you're looking for nostalgia, look no further than the Oblivion Car Show area on the 700 Level. The idea behind OBLIVION's car show, and their display at CIAS 2023, is to share the love and nostalgia for '80s and '90s car culture, including the pop culture that surrounded and transformed it. Posters, video games, old movies, and so much more memorabilia is sprinkled throughout their display of period correct vehicles, and includes some neat little easter eggs for attendees with a keen eye. If you're looking for a break from the walking around, OBLIVION's area also offers a $5 all you can play arcade, with games and machines spanning across the decades. There's something here for everyone.
---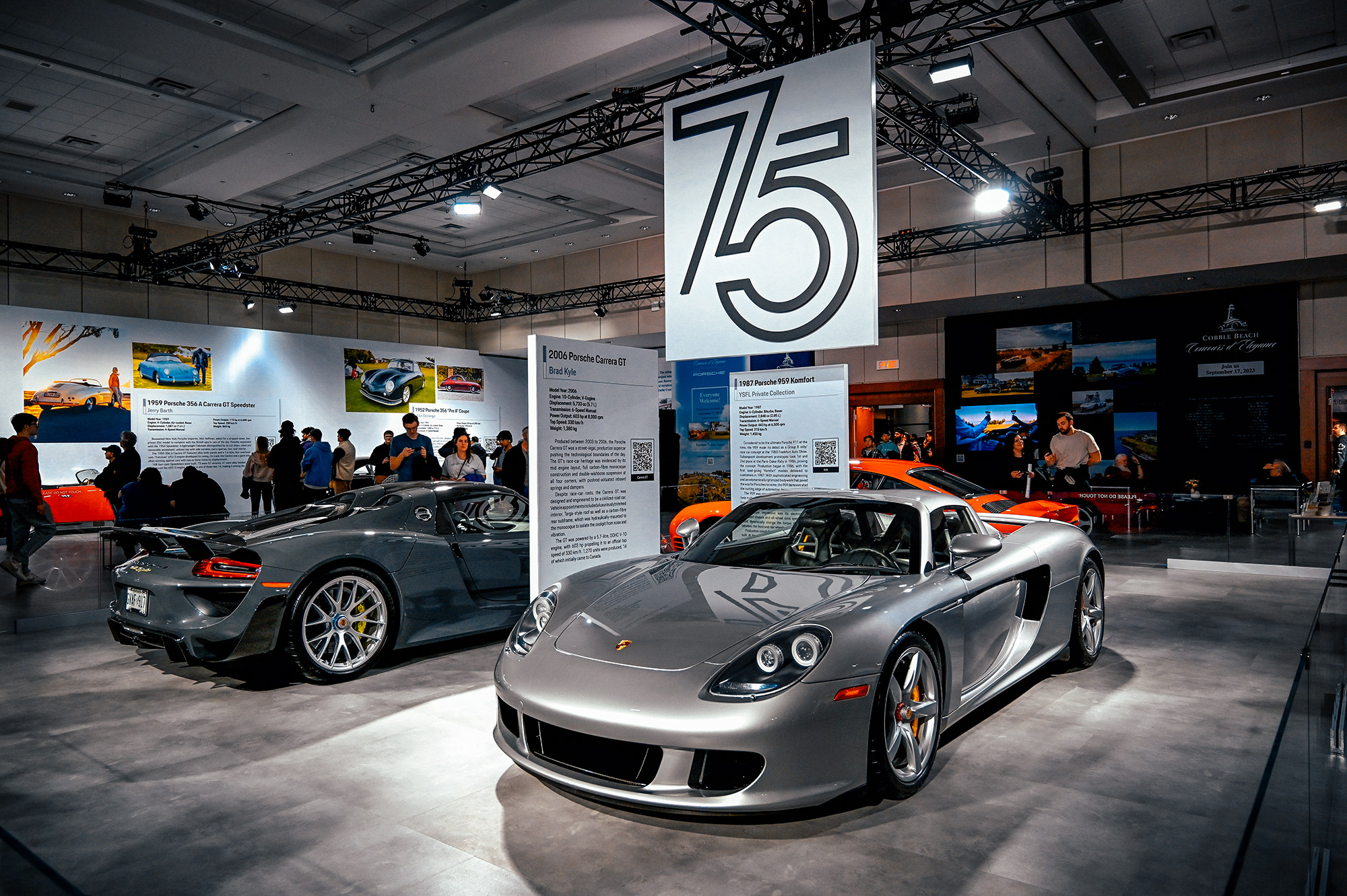 Cobble Beach Concours d'Elegance - 75 Years of Porsche
While Porsche may not be present at CIAS 2023 in the traditional OEM sense, the exhibit put together by Cobble Beach Classics is sure to warm the hearts of any Porsche fan in attendance. Celebrating Porsche's 75th anniversary requires showcasing some of the German automaker's most groundbraking and iconic vehicles that span the generations. At the far end of the 700 Level is this beautiful room complete with all manner of Porsche memorabilia and vehicles. If you're a Porsche fan, you don't want to skip this one. Pay extra attention to the amazing 1981 Porsche 924 GTR - just one of many rarities in this exhibit.
---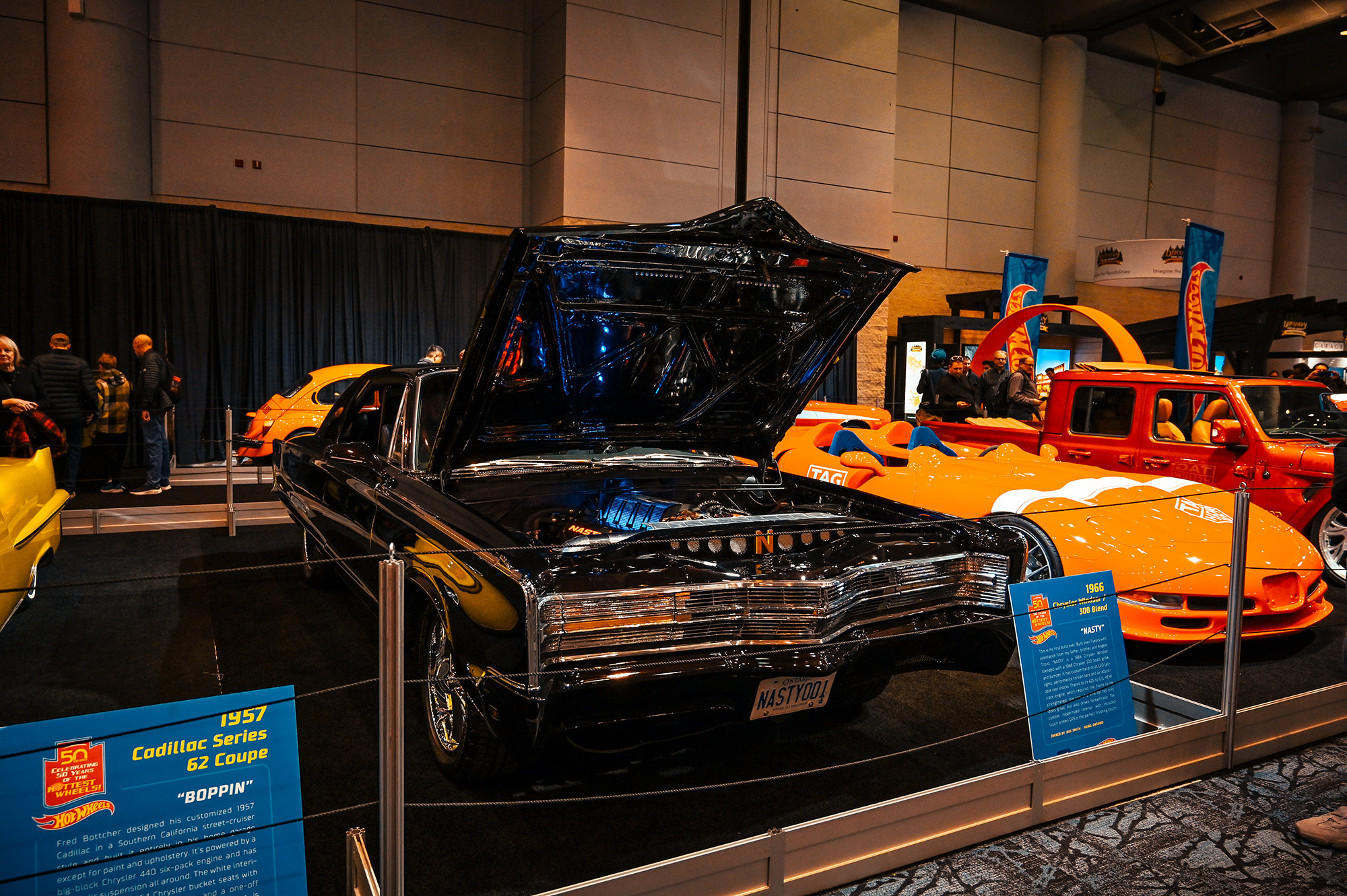 Hot Wheels Showcase
Downstairs in the South Hall of the MTCC, where you once would have found Ford, you'll be treated to every kid's dream come true - real life Hot Wheels cars! In addition to some of the most exciting custom cars Hot Wheels could find to represent their brand, inlcuding some true-to-form life sized Hot Wheels builds, you'll also find some cool collections of rare Hot Wheels models, some tracks you can take Hot Wheels cars for a spin on, and a Hot Wheels shop so you can add to your collection. We spotted some limited models while we were there, so don't wait too long for this one!
---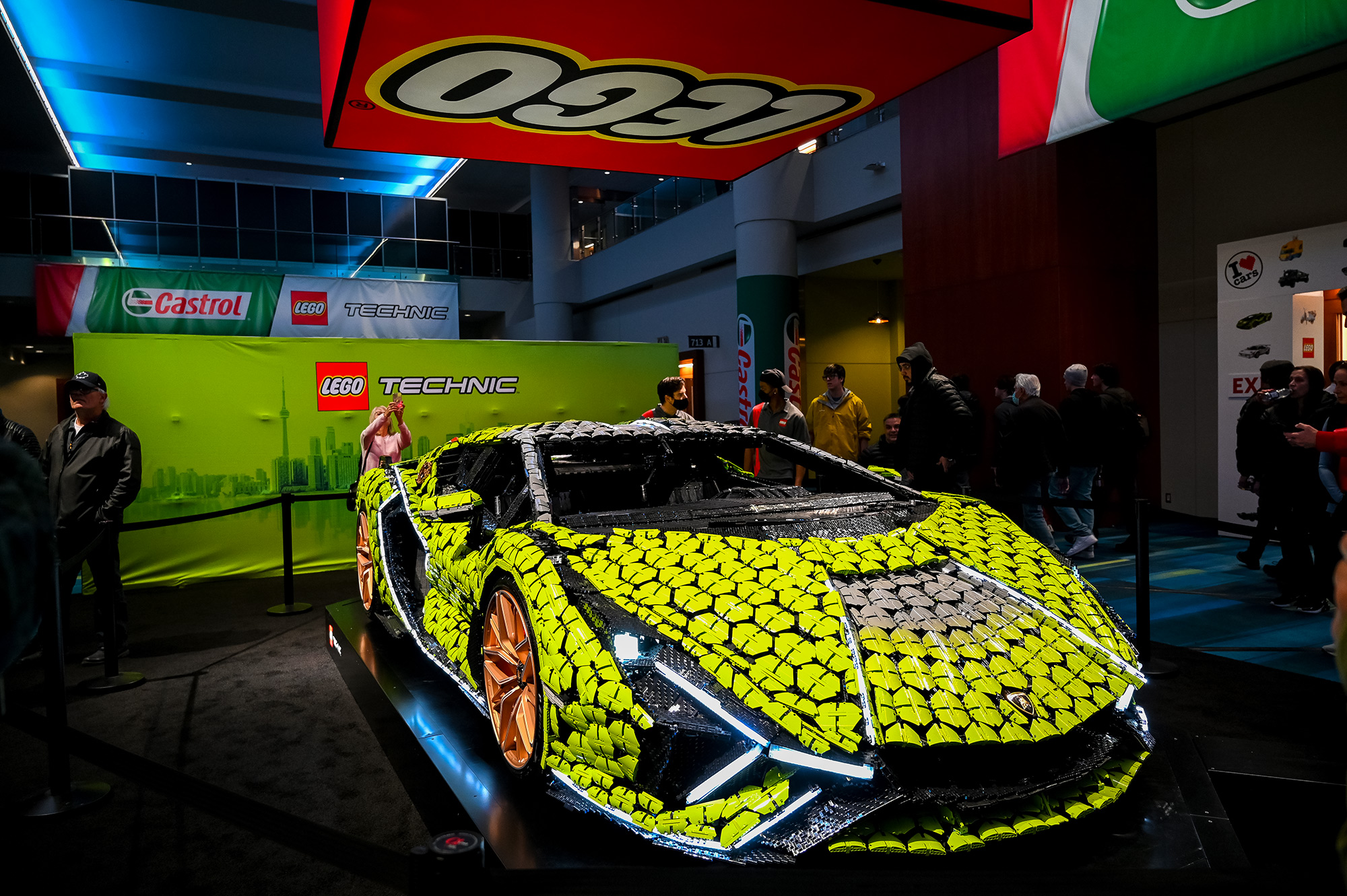 LEGO Store
One of the most talked about attractions at CIAS 2023 would have to be the life sized LEGO Lamborghini Sian FKP 37. It was a tall order to follow up the LEGO Bugatti of years prior, but LEGO had just the thing. It took 15 LEGO specialists over 8,000 hours to assemble this marvel of LEGO creativity for attendees. The LEGO Sian is what will pull attendees into the awesome LEGO store on the 700 Level. Inside you'll find test tracks for the LEGO cars you can build at their many build bins, as well as a full range of automotive LEGO products. The kids are sure to love it, and frankly, so are most adults. We loved it.
---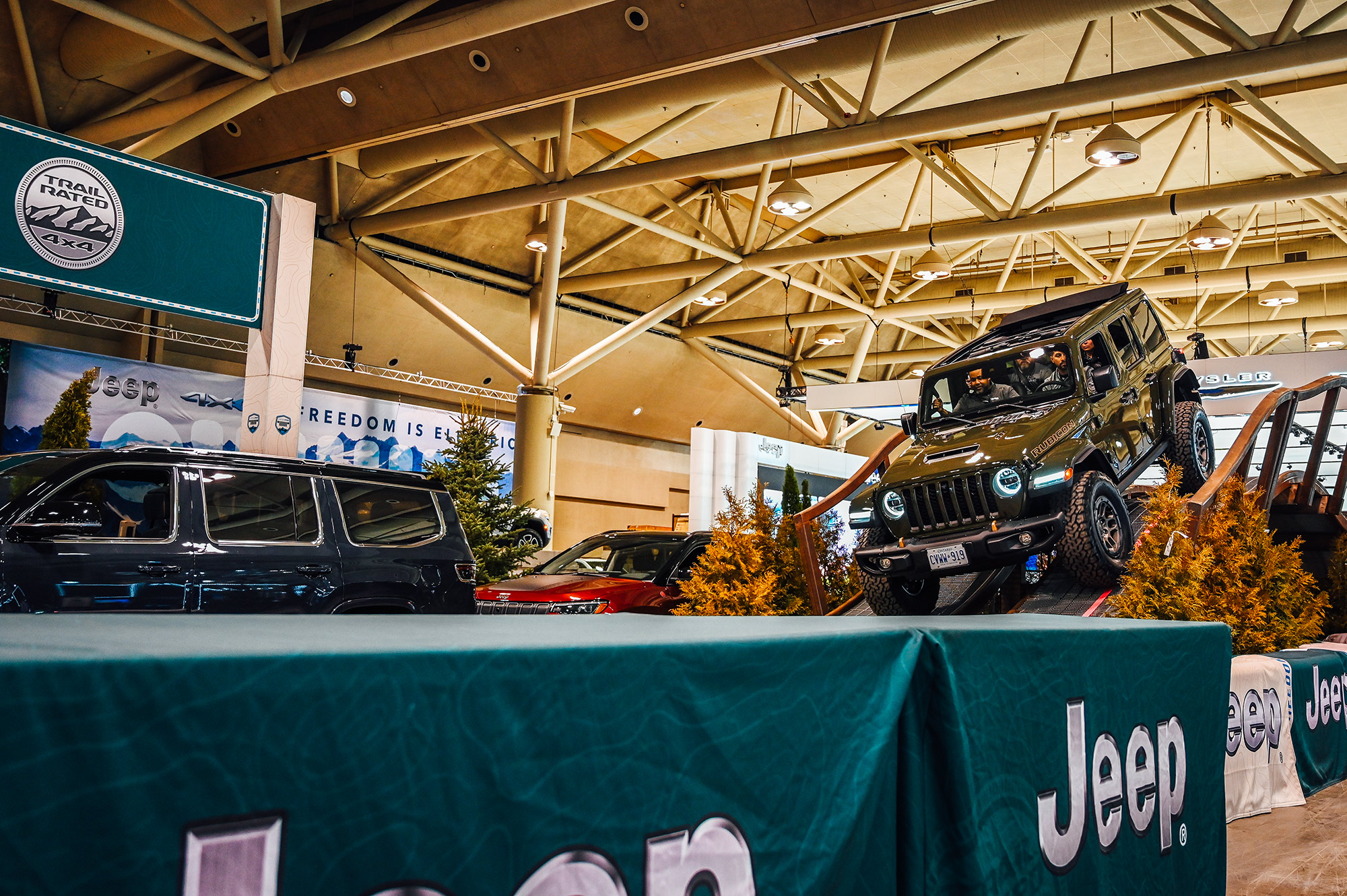 Camp JEEP Ride-Alongs
The introduction of so many EVs from OEMs comes with its fair share of benefits, and one of those is the ability to have the vehicles running at all times indoors! In addition to an EV test track in the MTCC South Building, CIAS gave JEEP the opportunity to do something even more fun in the North Hall. A variety of Jeep models are available for ride-alongs on their indoor off-roading course, featuring steep climbs, 3-wheeling, stair climb obstacles and more! We can't think of a better way to show off the capabilities of the vehicles than to let showgoers experience it first hand.